Breaking Barriers and Building Bridges at the Womxn+ Conference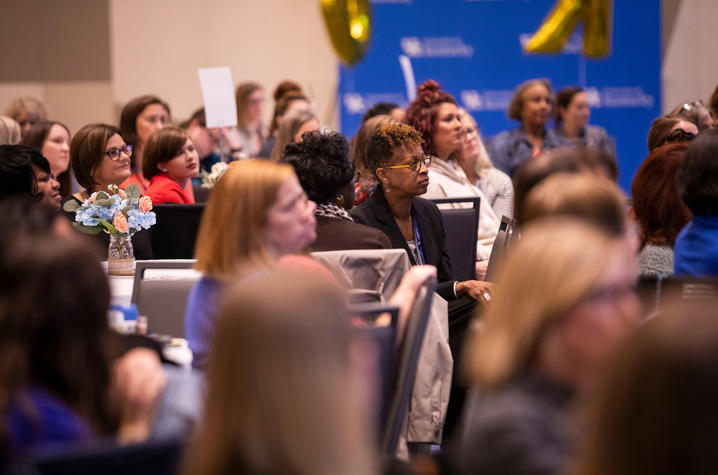 Tuesday marked the first day of the Womxn+ Conference, a signature experience offered by the Women's Forum, which works to build an equitable community at this special place.
This year, the conference's theme, "Breaking Barriers, Building Bridges," focuses on key topics such as negotiating for career and salary advancement; taking steps toward better mental health; communicating with students and colleagues from different cultures; and personal branding.
It further examines race, barriers, mentoring and leadership styles of women as leaders in academia, as well as other career-related advice through a social justice lens.
It is a wonderful example of something President Capilouto frequently reminds us: We are a community that cares.
And, this year — while distinct in its challenges — has reminded us of the importance of allyship and intersectional advocacy.
It is opportunities like these that offer support, stimulate questions and embolden women to confront challenges both professionally and personally.
I want to thank the Women's Forum for holding such an important event for members of our community, uniting staff among the university in a way that is inclusive and equitable. Additionally, thank you to the participants, and to the womxn+ at UK who work every day on this campus to ensure we are cultivating a safe space for all.