2019-2020 Budget Approved: Lowers Costs for Some Students; Invests in People, Programs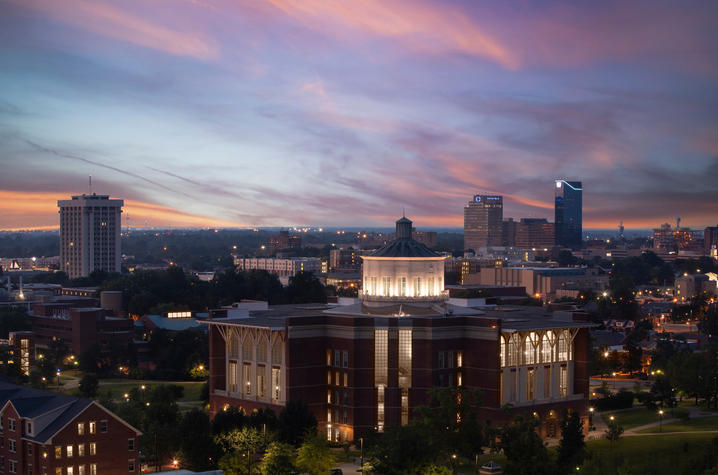 LEXINGTON, Ky. (June 21, 2019) — The University of Kentucky Board of Trustees today approved a $4.2 billion budget. Among the highlights of the budget, more than 6,500 University of Kentucky undergraduate students will see a slight decrease in their tuition in academic year 2019-2020 over last year, and tuition increases for the remaining undergraduate Kentuckians will be the lowest in more than 30 years.
And for the seventh year in a row, UK faculty and staff will experience a pay increase.
"This budget clearly reflects the efforts we are making to lower costs and ensure affordable access for students to the outstanding educational experience we provide at Kentucky's university," said President Eli Capilouto. "We are making efforts that, in so many ways, lead the country in lowering costs, eliminating unmet financial need, and creating the support necessary to dramatically increase retention and graduation rates. Our budget reflects those efforts and will strengthen them as we seek to meet our most important mission of preparing students for lives of meaning and purpose."
Budget highlights include:
Eliminating the tuition differential between upper division and lower division undergraduate students. Previously, upper division students (juniors and seniors) paid higher tuition rates. This coming year, all undergraduate students will pay the same rates based on residency, which, for Kentucky students, lowers tuition by $30 per semester for returning students who were previously enrolled in upper division classes. That impacts about 30 percent — or more than 6,500 students — of undergraduates.
Increasing tuition by 2.4 percent for other resident undergraduates, which combined with the increase this past year of 2.5 percent, represents the lowest successive increases in more than 30 years. Undergraduate, resident tuition this fall will be $6,180. Non-resident tuition will increase by 6.2 percent.
Establishing a baseline of tuition for UK's expanded online programs. UK will charge one tuition rate for undergraduate online classes — $601 per credit hour for students who are also taking at least one on-campus class and $570 per credit hour for students who are taking classes online only, regardless of the student's residency.
Creating a 2 percent merit pool for UK employees (not including UK HealthCare). It's the seventh year in a row of pay increases.
Investing $146 million in financial aid — nearly tripling the amount of such aid since fiscal year (FY) 2009-2010. In fall 2018, nearly 90 percent of Kentucky undergraduates received financial aid or scholarships. For these students, out-of-pocket expenses for tuition and mandatory fees in fall 2018, as a result, were $1,219 — about $150 less per semester compared to the previous year. A quarter of resident undergraduate students who complete the FAFSA, the free federal financial aid form, are from families with a median family income of about $20,000 annually. These students have seen their costs for tuition and mandatory fees go from a net $465 in fall 2016 to a negative $184 in fall 2018 – meaning they did not pay anything out of pocket for tuition and mandatory fees.
Allocating nearly $2 million to invest in new diversity faculty hires.
Investing an additional $1 million for campus modernization efforts ($10 million total) and another $500,000 for renewal of utility infrastructure ($1.5 million total).
"Budgets provide insight into institutional values and priorities. And this budget clearly underscores that our values revolve around our students, our people, and making investments in the infrastructure that supports them," said UK Board Chair Britt Brockman. "We are investing in affordable access to an outstanding educational experience for our students, one that positions them for success here and when they graduate. We are investing in the success of our people, with seven straight years of pay raises, and in efforts to further diversify our faculty ranks. And we are continuing to invest in both the modernization of our campus and the renewal of buildings that are vital to our continued efforts. These are our priorities and they are clearly reflected in where, under President Capilouto's leadership and with the board's vision, we are investing and where we are focused as stewards of Kentucky's university."
Under the nationally recognized UK LEADS (Leverage Economic Affordability for Developing Success) program, for example, unmet financial need on campus among resident, in-state students has dropped each of the last two years, said UK Provost David Blackwell. About half of UK students who graduated in the 2012 cohort (graduating in 2018) graduated without debt, according to UK data collected through financial aid. And the average level of debt for those students is less than $32,000.
"We are pleased with our progress, but we are not satisfied," Blackwell said. "Our graduation and retention rates are at record highs, but we are committed to driving them higher still. Unmet need is declining, but our goal is to make significant progress in eliminating that need. Those efforts go hand-in-hand, and everyone on our campus is committed to continuing to make dramatic progress."
Executive Vice President for Finance and Administration Eric N. Monday pointed to UK's Our Path Forward initiative as critical to creating additional resources that will be invested in the university's mission of education, research and service. The initiative aims to generate $200 million over the next five years to help meet anticipated costs and needs for investment.
To that end, UK expects a record first-year enrollment of more than 5,300 students this fall, expanded online programs, and savings through procurement and purchasing reforms and an innovative carbon capture initiative associated with university-owned Robinson Forest in southeastern Kentucky.
Enrollment growth and the continued expansion of UK's health care enterprise are the largest drivers in the growth of the budget from $3.9 billion this past year to $4.2 billion in FY 2019-2020. At the same time, Monday said, even as UK has invested some $2.4 billion in infrastructure since 2011 — including new classrooms, research labs, residence halls, dining facilities and athletics venues — debt service as a percentage of the budget has declined to 2.6 percent, down from nearly 4 percent in FY 2013-2014.
"Because of the ingenuity and commitment of our people, we are saving more and investing more — in our students and their success; in health care that is saving and extending lives; and innovative research and service that is promising transformation for communities across the Commonwealth and beyond," Monday said. "That's what it means to be resourceful, enterprising and focused. That's what it means to be the University for Kentucky."
You can review more details about UK's budget at http://www.uky.edu/PR/News/DRAFT_FY20Tuition_Budget_Presentation_6-5-19_002.pdf.