Ale and Food Tasting at Boone Center Aug. 26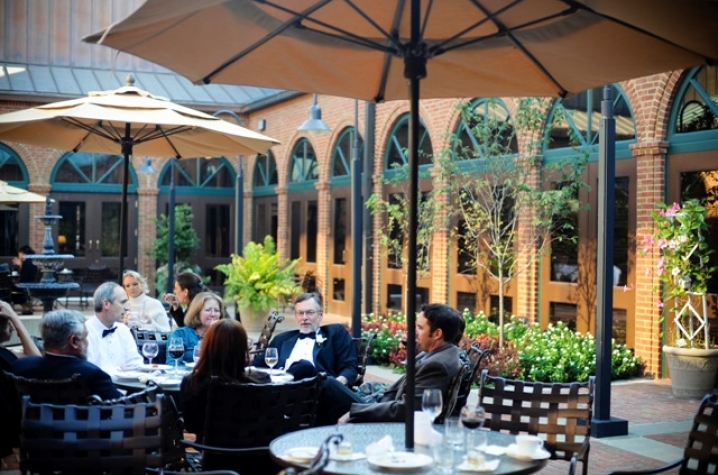 LEXINGTON, Ky. (Aug. 16, 2010) − Imagine spending an evening sampling beer from around the world, tasting internationally inspired cuisine and catching up with friends in an elegant setting. You don't have to drive to a larger city or break your budget to do it. The Hilary J. Boone Center at the University of Kentucky will host its second annual International Ale and Food Tasting 5-8 p.m. Thursday, Aug. 26. The popular event is open to the public and costs just $10 for Boone Center and Spindletop members, and $20 for nonmembers.

Last year's event drew more than 200 people. "Everyone enjoyed the festive atmosphere," said Crystal McDonald, special events coordinator for the Boone Center. "We got a lot of compliments on the food and ale samplings. People were really excited to have something like this right here at UK."

The event will be held on the Boone Center's Terrace. In case of inclement weather, the event will be held in the Reception Area. More than 50 beers will be available for tasting, including craft beers like the Erie Brewing Company's Railbender, a unique Scottish ale; the same company's Derailed Black Cherry, a summer seasonal fruit-flavored beer; Pyramid Audacious Apricot, a hard-to-find apricot-flavored wheat beer; and many more. A cash bar will also be available for guests who prefer a cocktail or glass of wine.

In addition to hors d'oeuvres, guests will enjoy assorted sushi, Spanish-style ribs with homemade barbecue sauce, buttermilk fried chicken drumsticks, mini grass-fed beef burgers with caramelized onions and camembert cheese, beer cheese with bourbon barrel ale, chocolate stout tiramisu and more.

Buy your tickets ahead of time to get the best deal - tickets at the door are $30 and only a limited number will be available. Call the Boone Center at (859) 257-1133 to purchase tickets. No one under the age of 21 will be admitted to the event.

The Hilary J. Boone Center at the University of Kentucky is Lexington's premiere meeting and dining facility for UK alumni, faculty and staff. Newly renovated and expanded, Boone Center is located at 510 Rose Street in the heart of campus. The center's elegant décor is ideal for meetings, banquets, cocktail parties, wedding receptions and other special events. Boone Center is open for lunch 11:30 a.m. until 2 p.m. Monday through Friday for members and their guests. Regular business hours are 9 a.m. to 5 p.m., but the center is available outside of normal business hours for special events. Visit the Boone Center's website at www.uky.edu/BooneCenter or call (859) 257-1133 for more information.