Ag Names Newberry Executive-in-Residence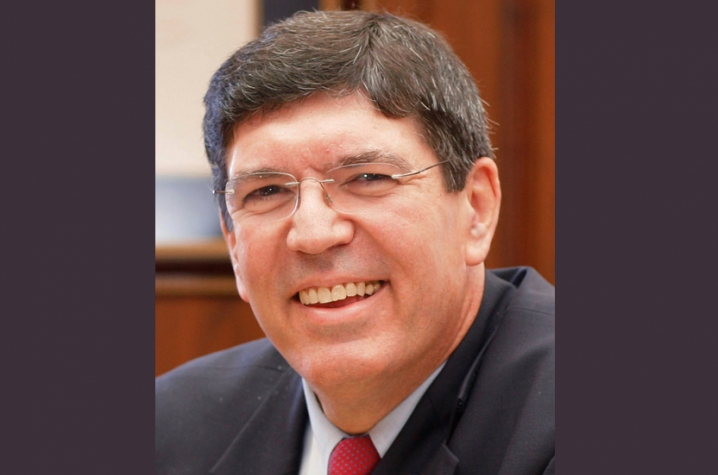 LEXINGTON, Ky., (Jan. 21, 2011) – Jim Newberry has accepted an executive-in-residence appointment in the University of Kentucky College of Agriculture. Newberry, an attorney and former Lexington mayor, will focus on development and commercialization of new technologies in agriculture and related fields.

Newberry's work will be conducted in collaboration with the college's research office and Kentucky Technology Inc., said Scott Smith, dean of the College of Agriculture. Kentucky Technology, founded in 1988, is a for-profit corporation wholly owned by the University of Kentucky Research Foundation and is dedicated to promoting technologies developed by university faculty.

Newberry said he is excited to be working with the college and university.

"I envision three elements in the commercialization process," he said. "The first is identifying the intellectual property, the next step is determining marketability and, finally, the last step is the process of converting it into a marketable product. My task will be to identify a process by which the three steps can be taken quickly, efficiently and in a fashion that benefits the inventor, college and university."

Beyond his service as Lexington mayor, Jim has a long-standing connection to Kentucky agriculture. He grew up on a farm and still has a family cattle farm in Barren County. As an attorney, he had clients in the horse industry and represented various agricultural organizations as well as university faculty seeking to commercialize their intellectual property. He also worked on many agricultural projects when working for then Lt. Gov. Brereton Jones.

Newberry will be working with the College of Agriculture's research office to reach out to faculty interested in commercializing their scientific discoveries, said Nancy Cox, associate dean for research.
"We will work with Len Heller, UK vice president for commercialization and economic development, and Bruce Webb, college liaison for commercialization, to assess technology development potential in the college," she said.

The part-time position also provides a great potential for interaction and collaboration with other faculty and staff dedicated to community and economic development, including the college's Community and Economic Development Initiative for Kentucky, Smith said.

The College of Agriculture Executive-in-Residence program was established to promote intensive interaction among faculty, staff and students and distinguished Kentuckians with strong leadership records in agriculture and agricultural issues. It is a privately funded program. The first appointee was Dan Rosenberg, former CEO of Three Chimneys Farm, as executive-in-residence for the Equine Initiative.