Alumnus and Football Great George Blanda Passes Away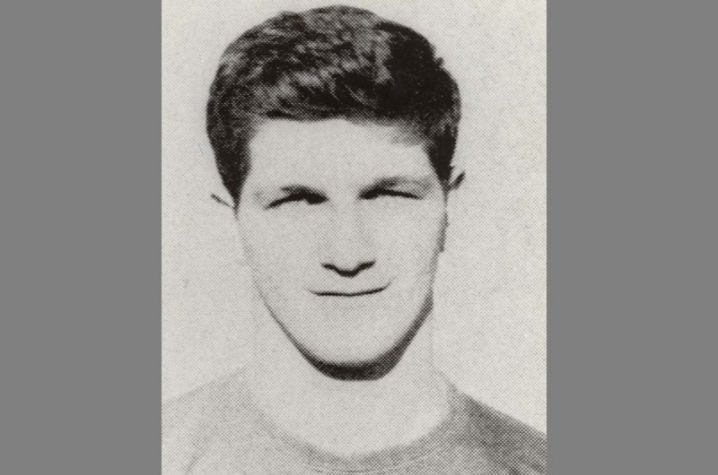 LEXINGTON, Ky. (Sept. 29, 2010) - George Blanda, an alumnus of the University of Kentucky College of Education and a football legend, passed away Sept. 27 at the age of 83.
Blanda, a native of Youngwood, Pa., received his bachelor's degree in health, physical education and recreation from the UK College of Education in 1951. One of the college's top supporters, Blanda and his wife, Betty, who also graduated from the college, established the George and Betty Blanda Professorship in Education in 2000. Their contribution was earmarked for a faculty member in the Department of Kinesiology and Health Promotion (KHP) whose research benefits schools or community agencies, who is an exemplary instructor, and who is a leader in the profession. Melody Noland, professor and chair in KHP, has held this position since 2001.
"We appreciate so much the affection that Mr. and Mrs. Blanda have had for the university and the College of Education that led them to make their generous gift," Noland said. "Mr. Blanda's passing again reminds us of all the contributions that he and Mrs. Blanda have made to the university. In spite of their many successes, they have not forgotten about their roots here at UK. Our hearts and prayers go out to Mrs. Blanda and her family in this time of loss."
The Blanda's endowment has helped fund a number of projects in KHP, including student dissertations, Noland's research and assisting in the establishment of the Physical Activity and Wellness Schools Program (PAWS). Also benefiting from a gift from Steve and Elaine Harris, PAWS utilizes resources and faculty from KHP to help make students at Fayette County (Ky.) schools healthier. Also, because of Blanda's past support of the College of Education, he was inducted into the college's Hall of Fame in 1998.
What many remember of Blanda was his stellar football career. He played for the Wildcats from 1945-48 under coaches Bernie Shively (1945) and Paul "Bear" Bryant (1946-48), switching between quarterback, placekicker and punter during a tenure that included starting at quarterback as a junior and senior. During his junior season in 1947, Blanda guided UK to an 8-3 record, a season that ended with a 24-14 win over Villanova in the Great Lakes Bowl, the first bowl game in school history.
"The University of Kentucky is saddened by the passing of George Blanda," UK Director of Athletics Mitch Barnhart said. "His legacy as a legend for the Wildcats was only eclipsed by his stature in the National Football League and American Football League.  His longevity in the game and tremendous competitive spirit will be the trademarks remembered by the fans he entertained. Our prayers and best wishes go to Betty and the family."
Blanda was a 12th-round draft pick by the Chicago Bears in the 1949 draft. He joined the Houston Oilers of the new American Football League in 1960, leading the Oilers to AFL titles in 1960 and 1961. He was the AFL Player of the Year in 1961 and stayed with the team through 1966. 
Blanda concluded his football career with the Oakland Raiders from 1967-75, achieving legendary status for his clutch performances as a quarterback and placekicker. He set pro career records for most seasons played (26), games played (340), total points (2,002) and points-after-touchdown (PATs) (943). His records for games and points have since been surpassed but he continues to hold the career marks for seasons played and PATs. He was named to the Pro Football Hall of Fame and also selected to the UK Athletics Hall of Fame.
A framed image of Blanda is also part of a current exhibition on UK football being presented by UK Libraries. The free public exhibition, which includes several images of legendary UK athletes like Blanda, early team pictures, and a 1900s football, is on display through the fall semester in the foyer of the M.I. King Building.

Donations to the George and Betty Blanda Professorship in Education can be sent to the UK College of Education, 133 Dickey Hall, Lexington, Ky., 40506-0017.