Award Winning Children's Author to Visit UK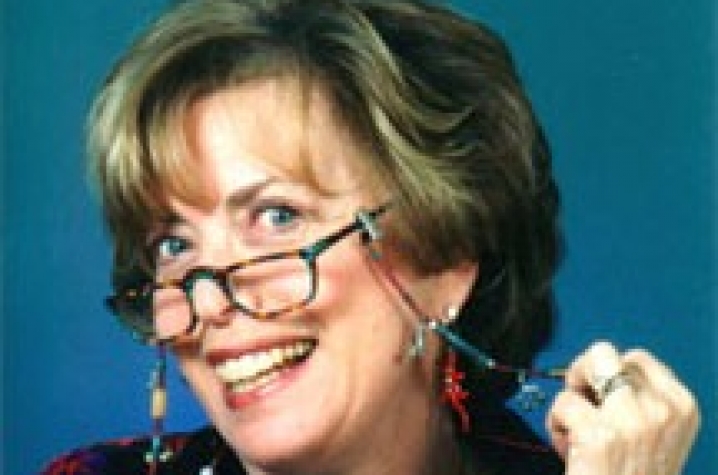 LEXINGTON, Ky. (Sept. 10, 2009) - Vicki Cobb, an award winning author of more than 85 children's science trade books will visit the University of Kentucky Sept. 14 and 15 for a book signing and speaking presentation.
The book signing will be held at 4 p.m Monday, Sept. 14, at the University Bookstore, where her books will be available for sale and signing.
Cobb will then speak from 1 to 2:15 p.m. Tuesday, Sept. 15, in the Taylor Education Building. Her presentation is titled "Science That's Fun to Read and to Teach." She will speak to students studying elementary education in the University of Kentucky College of Education, as well as with interested faculty and area teachers and librarians.
Cobb's lighthearted approach to hands-on science has become her trademark for getting children involved in experiences that create real learning. She is becoming increasingly popular as a speaker to children, as well as to educators who are searching for activities that promote learning.
"I invited Vicki to campus because I hear so often that primary grade teachers focus on literacy and math to the exclusion of science," said Christine Schnittka, assistant professor in the Department of Curriculum and Instruction in the University of Kentucky College of Education. "Vicki's talk is all about combining literacy education with science education in ways that are content-rich, fun, and standards-based. She is a dynamic speaker and my life-long inspiration. I first started reading her books at the age of nine, with 'Science Experiments You Can Eat,' a book that is still in print. Now, I am a science education professor. We in the College of Education look forward to her visit and would like to invite the university as a whole to meet her and hear her speak."
The event is free and open to the public.
For more information on Cobb or her books, visit www.vickicobb.com.