Blog Keeps Public Updated on Presidential Search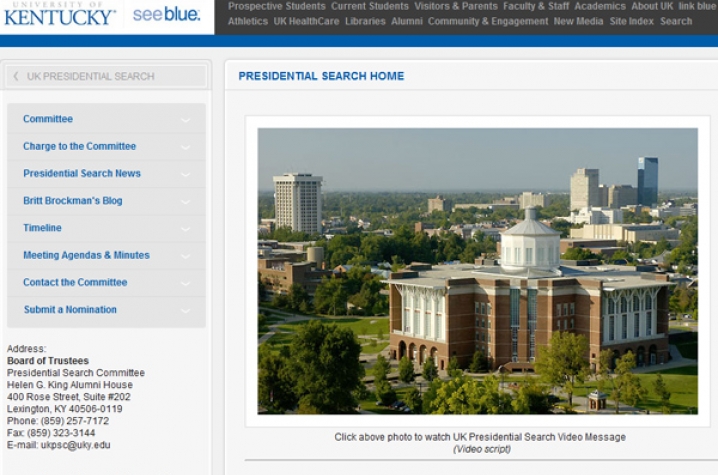 LEXINGTON, Ky. (Nov. 9, 2010) — Those wanting to follow the search for the University of Kentucky's next president on a more personal level can now look to the blogosphere.
UK Board of Trustees Chairman Britt Brockman is now blogging about the search for UK's 12th president. His first post can be found at www.uky.edu/PresidentialSearch/.  Go to the link for "Britt Brockman's Blog."
The UK Presidential Search Committee held its first meeting last Friday. The committee meets again Friday, Nov. 12th to consider proposals from search consultants.
UK's 11th President Lee T. Todd, Jr., announced his intention to retire after 10 years on June 30.