Premiere of Documentary Examines 'Coal in Kentucky'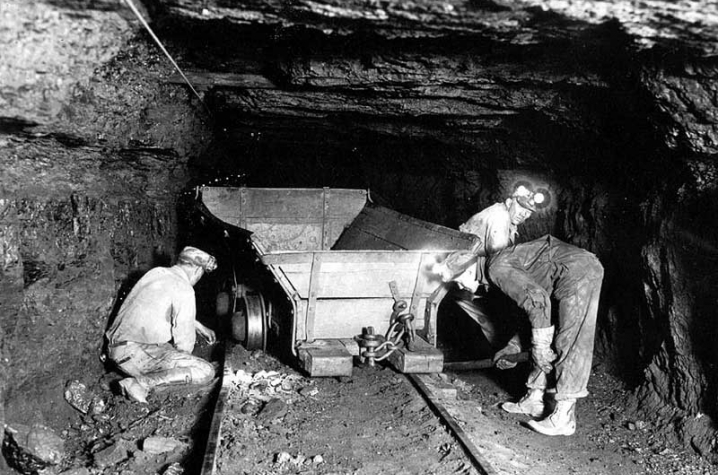 LEXINGTON, Ky. (June 14, 2010) - Whether you are in support of the coal mining industry's practices or not, there is no denying that coal has a major impact on the state of Kentucky, and both sides of the debate have clear messages they need to convey.
This is why the Kentucky Cabinet for Energy and Environment provided funding last summer to the University of Kentucky Center for Visualization and Virtual Environments (Vis Center) to produce a video documentary exploring the enduring significance of coal in Kentucky.
The documentary, simply but complicatedly titled "Coal in Kentucky," will premiere at 7 p.m. Tuesday, June 22, at the Kentucky Theatre in downtown Lexington.  
Producer Julie Martinez has enjoyed the opportunity to explore this important topic. She believes that it is vitally important that Kentuckians learn about the issues surrounding coal and energy in our state.
"In recent years, coal has become a polarizing topic with strong feelings on all sides. Our goal for the documentary is to present a variety of viewpoints that can help Kentuckians understand the issues surrounding coal. The questions at hand are so critical for our state that it is crucial that we all join in the conversation."
For over 250 years coal mining has been a part of Kentucky's history. The goal of the film is to examine the significance of this history, what it means today and how Kentucky can move forward to responsibly mine coal while protecting the health, safety, and welfare of its citizens, the environment, and the economy for the future.
The Media for Research Lab within the Vis Center and the Department of Mining Engineering in the UK College of Engineering have worked together for the past year on the project to present a balanced picture of coal in Kentucky. They have worked with the cabinet, coal industry professions, the Sierra Club, Kentuckians for the Commonwealth, the Mountain Association for Community Economic Development (MACED) and others to pull together the content for the film, shooting video all over the state. 
Stephen Bailey, director of the documentary, believes that it is important to represent the wide variety of perspectives that exist around the state regarding coal and mining.
"It's been rewarding and challenging to work on this project because of the sheer depth of information and range of opinions that exist. I think each person we interviewed brings an important perspective that needs to be considered in the dialogue of this statewide issue."
For more information, visit www.coalinkentucky.com.