UK Hosts Free Screening of 'Race to Nowhere'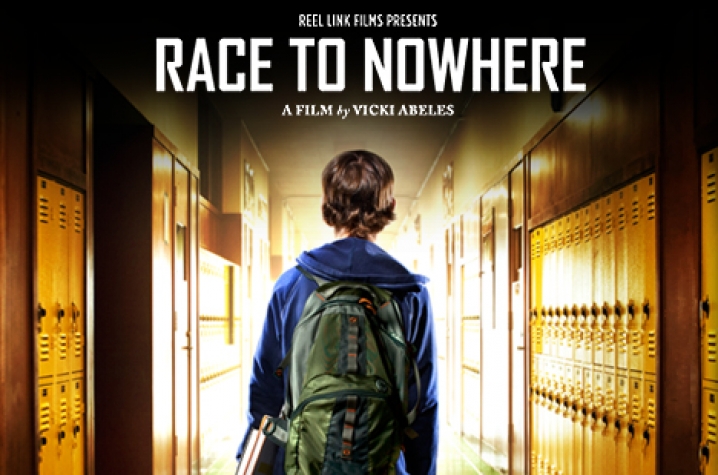 LEXINGTON, Ky. (Jan. 19, 2011) - The University of Kentucky College of Education will host an exclusive free screening and panel discussion of the provocative documentary film "Race to Nowhere: The Dark Side of America's Achievement Culture."
The screening will take place at 6:30 p.m. Tuesday, Jan. 25, in the Center Theater in the UK Student Center. The 85-minute film will be followed by a community panel discussion, led by professors Wayne Lewis, John Thelin, and Ellen Usher, all faculty members in the College of Education.
"Our hope is that this film screening will spark a meaningful dialogue among students, staff, faculty, and members of the broader community about the current state of public education in Kentucky," said Ellen Usher, director of the P20 Motivation and Learning Lab in the College of Education.
The film is directed by Vicki Abeles, an ex-Wall Street lawyer and mother of three, who became a filmmaker in 2007 to tackle critical social, political and educational issues that are often ignored by the mass media. Through student narratives and interviews with parents, "Race to Nowhere" points to the silent epidemic in schools: cheating has become commonplace; students are disengaged; stress-related illness and depression are rampant; and many young people arrive at college and the workplace unprepared and uninspired. The film is a call to action for families, educators and policy makers to challenge current assumptions on how to best prepare the youth of America to become healthy, bright, contributing and leading citizens.
"Although the film offers perspectives on education from across the U.S., we want to encourage viewers to offer a local perspective on how educational practices can be improved in the Commonwealth," said Usher. "What would be the characteristics of an educational experience that placed equal emphasis on students' academic, social, emotional, and physical well-being? What collective action must we take to achieve this in Kentucky? These are some of the challenging questions that we hope this film will lead us to examine together."
To view a trailer of the film, visit www.racetonowhere.com/trailers-clips.
While registration is not required, there is an option to register at www.racetonowhere.com/epostcard/3885
For more information, contact Ellen Usher at ellen.usher@uky.edu.
MEDIA CONTACT: Jenny Wells, (859) 257-1754 ext. 254; Jenny.Wells@uky.edu