Beaty Reprises 'Emergency' for Lexington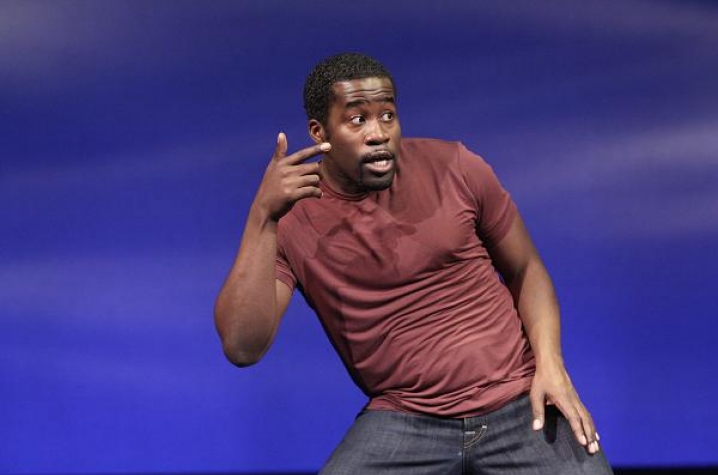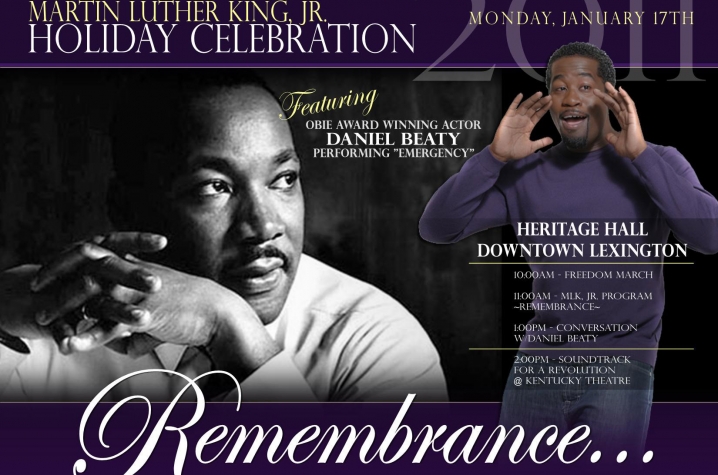 "We can overcome if we change the way we see, see ourselves, see our past, see our possibility." - Daniel Beaty, taken from "Emergency"
LEXINGTON, KY (Jan. 4, 2011) -- Actor, singer, writer, composer Daniel Beaty is certainly no stranger to the University of Kentucky, but now is the time to introduce him to a larger Blue Grass venue -- the city of Lexington.
Last year, this celebrated talent kicked off the university's Cultural Diversity Festival. This year, he presents the keynote performance at the city's Martin Luther King Jr. Holiday Celebration.
The city's Freedom March begins at 10 a.m. Monday, Jan. 17, at Heritage Hall in downtown Lexington, with Beaty's off-Broadway production following the march at 11 a.m. Beaty's performance is sponsored by UK and the Lexington-Fayette Urban County Government.
Beaty has received world-wide acclaim for his talents as a writer and performer, including the Obie Award for Excellence in Off-Theatre Performing in Writing and Performing, the New York Magazine's Cultural Award for Best in Theater, the Lamplighter Award from the Black Leadership Forum, the Edgerton Foundation's New American Play Award, and the NAACP Theater Award for best actor. He has performed all over America, Europe and Africa. He has played the Kennedy Center, the White House and the Apollo. With his roots in slam-poetry performances, Beaty was the 2004 Grand Slam Champion at the Nuyorican Poet's Café and the Fox Network's National Redemption Slam Champion.
In his explosive play "Emergency" (formerly "Emergence-SEE!"), Beaty portrays a cast of 43 characters in a 90-minute performance. Through slam-poetry, character transformations and song, Beaty interprets how 43 modern New Yorkers might respond to the sudden appearance of an ancient slave ship, laden with chains and bones, next to the Statue of Liberty in New York's harbor. Beaty believably portrays characters ranging from a homeless man to a scientist, a Republican business executive to a street vendor, an 11-year old boy to a dying old woman. The wide range of characterizations gives the audience abundant opportunity to identify with one or another, forcing us to redefine humanity and the potential for personal freedom in all of us.
His success has been confirmed by superlative-spewing theater critics as well as sold-out performances night after night after night. He holds a bachelor's degree from Yale University and an master's of fine arts in acting from the American Conservatory Theatre [ACT].