'Behind the Blue': TRACS Director Paige Greene discusses campus mental health resources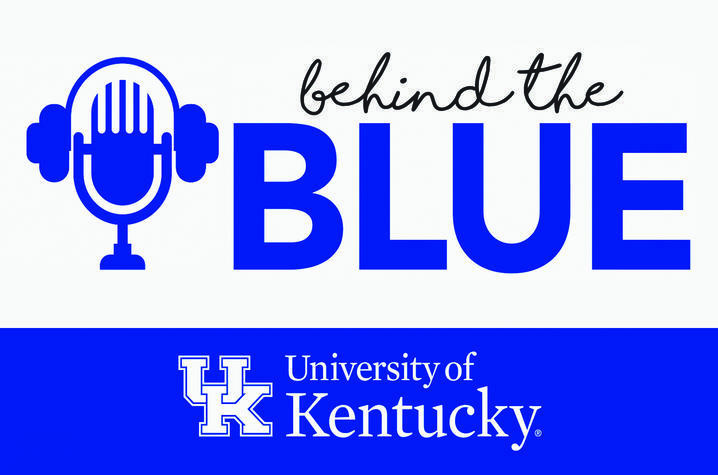 LEXINGTON, Ky. (Nov. 28, 2022) — The TRACS (Triage, Referral, Assistance and Crisis Support) hub is a physical and virtual one-stop shop where students can come for a quick referral to support services or receive direct clinical support for a range of mental health needs, basic needs and crises.
The process is simple: if you are a student with a mental health or wellness question, or a staff/faculty member assisting a student, you can show up in-person (third floor, east wing of the Gatton Student Center), call 859-21TRACS (859-218-7227) or fill out this form for assistance.
This will allow students to connect with a team member — removing barriers to entry and aligning all mental health and well-being services across campus.
Here's more details on how it works:
The TRACS Hub is primarily located in the new student support space on the third floor of the east wing in the Gatton Student Center. It is staffed with new positions — experts in case management and with clinical backgrounds — who can quickly assess a student's needs and make the appropriate referral.
Services are offered in-person and virtually — with expanded hours (8 a.m.- 5 p.m.) to assure quick access.
Paige Greene, the new director of the TRACS hub, talks on this episode of "Behind the Blue" about her first few months as director, how holidays and other non-school factors can contribute to stress, anxiety and depression, the importance of mental health resources for members of marginalized communities and more.
Become a subscriber to receive new episodes of "Behind the Blue" each week. UK's latest medical breakthroughs, research, artists and writers will be featured, along with the most important news impacting the university.
For questions or comments about this or any other episode of "Behind the Blue," email BehindTheBlue@uky.edu or tweet your question with #BehindTheBlue.
For more information on how you can access resources, visit the Student Success website.
At the University of Kentucky, students are at the center of all that we do. From the moment you become a Wildcat through graduation and beyond, the Office for Student Success is committed to supporting you. Comprised of five areas and 25 units, together, they have one vision — to help students live a life of meaning. Student Success works through an equitable, holistic and inclusive lens to design and deliver unparalleled services and support a diverse community of learners in achieving their wildest ambitions. In the Office for Student Success this is what we do — this is who we are. You can explore resources available to you here. If you have additional questions, you can reach a Student Success team member by calling the helpline 859-218-YouK (9685).