Big Blue Crush Gets Under Way Today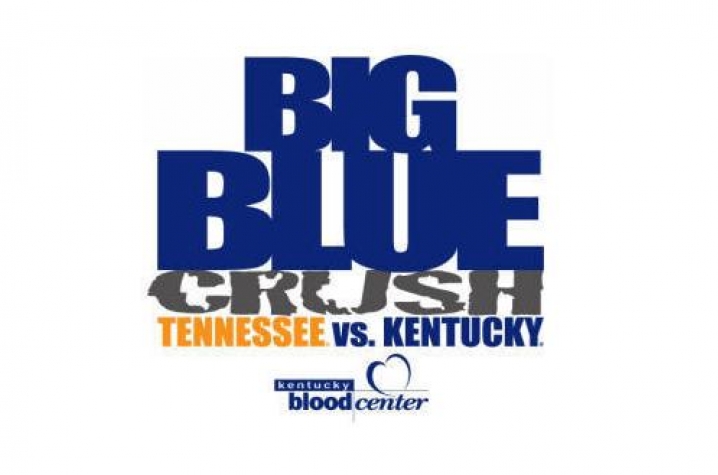 LEXINGTON, Ky. (Nov. 15, 2010) − University of Kentucky head football coach Joker Phillips is helping to kick off the 23rd annual Big Blue Crush today, Nov. 15, at the Singletary Center for the Arts.
 
Coach Phillips will speak at the blood drive ribbon cutting at 9:30 a.m. at the Singletary Center for the Arts. He will be joined by the UK pep band, cheerleaders and the Wildcat.
 
Big Blue Crush is a friendly blood battle between UK and University of Tennessee fans and it helps to ensure an adequate blood supply during the holidays.
 
One Kentuckian who bleeds blue every year is Marlyss L. Smith of Lexington.
 
Smith is Kentucky Blood Center's most dedicated Big Blue Crush donor.  She has given blood in 21 of the past 22 Big Blue Crush blood drives, and plans to make it 22 this year.
"My husband has always been a Big Blue fan, and he made me a Kentucky fan too. I had always given blood in Indiana," said Smith. After moving to Lexington in early 1989, Smith said she was pleased to hear about a UK blood drive. "And they had a neat T-shirt, too." Big Blue Crush was in its second year that November, when Smith began her Big Blue Crush giving.
 
Now she makes it a point to be sure she is eligible for Big Blue Crush. "I usually donate three or four times a year," adding that she makes sure her last donation prior to Big Blue Crush allows her the mandatory 56 day wait time between donations. 
 
Kentucky hasn't won the blood drive rivalry since 2002. Smith said she's going to do her part to give the Big Blue a victory.
 
During Big Blue Crush, all donors will receive a Big Blue Crush T-shirt and a coupon good for a free McDonald's menu item. There will also be daily prizes, including iPads, iPod Nanos and gift cards from Wildcat Wearhouse.
 
Tennessee leads the rivalry 12 to 9 with 1 tie. KBC has set a goal of 4,000 donors this year, in hopes of taking back the trophy. This friendly competition ensures an adequate blood supply during the holidays.
 
About KBC
Kentucky Blood Center, the largest FDA licensed blood bank headquartered in Kentucky, is a non-profit organization dedicated to ensuring a safe, adequate blood supply for patients at nearly 70 Kentucky hospitals and clinics in more than 60 counties. KBC relies on volunteers to collect 400 pints of blood per day to meet area patients' needs. Over the past year KBC distributed nearly 130,000 blood components.
 
Visit Kentucky Blood Center at www.kybloodcenter.org or become a friend on Facebook
at http://www.facebook.com/kybloodcenter.