'The Big Lebowski' rolls into the Student Center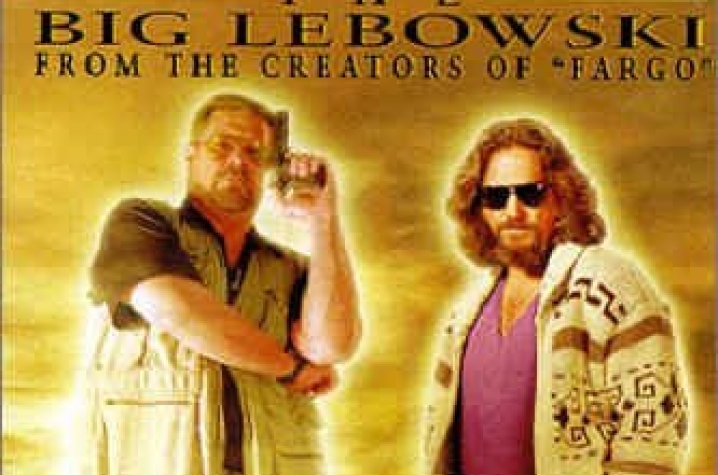 LEXINGTON, Ky. (Aug. 30, 2010) – The Late Night Film Series continues its stellar programming with a free screening of the cult classic, "The Big Lebowski," at 10 p.m. Thursday, Sept. 2, in the Worsham Theater of the University of Kentucky Student Center.
Only the Coen brothers could concoct a tale of mistaken identity, kidnapping and bowling as seamlessly as is done in "The Big Lebowski." Jeff "The Dude" Lebowski is mistakenly targeted when the thugs looking for money owed to their boss confuse him with their real target, the millionaire Jeff Lebowski. The thugs viciously harass "The Dude" in his meager LA apartment about a wife he doesn't have who owes more money than he could ever dream of having. And, to top it all off, they ruin his rug. His rug!
That's when "The Dude" decides that enough is enough. This unwanted and unwarranted inspiration gets him to leave his world of beer and bowling alleys in search of a solution to this problem he had nothing to do with. Should he take the money from the real Mr. Lebowski and leave the Mrs. with her lavish taste to face the consequences of her actions, or should he do the moral thing and help out these two strangers that got him in trouble that put him in way over his head?
"The Big Lebowski" is a winner of the Golden Aries award for Best Foreign Film and was nominated for the Golden Berlin Bear, Screen International, Satellite and Golden Satellite awards. These Late Night Film Series and International Film Series screenings are free and open to UK faculty, staff and students.