Bill Clinton to Speak at UK Monday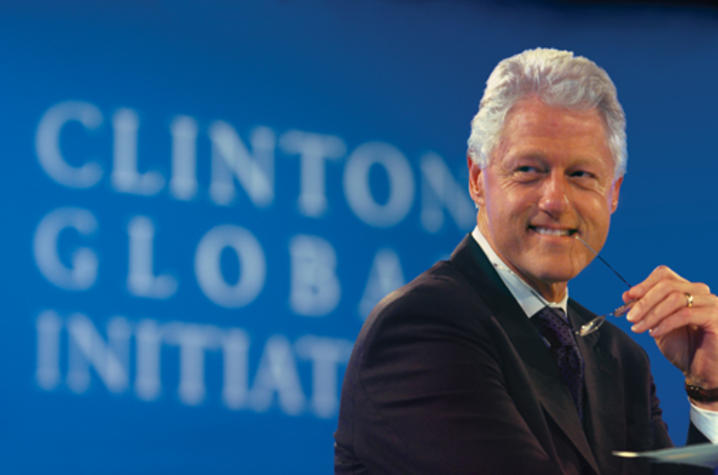 LEXINGTON, Ky. (Oct. 8, 2010) – Former U.S. President Bill Clinton will be the featured speaker at an event on the University of Kentucky campus Monday, Oct. 11.
Clinton, the country's 42nd president, will speak in front of the Main Building during the 11 a.m. forum, along with Kentucky Attorney General Jack Conway, who is running this year for the U.S. Senate.
The event is sponsored by UK Student Government and Cats for Conway, a student organization. It is open to the public.
"As the state's flagship institution of higher learning, the University of Kentucky can and should be in a unique position to offer students extraordinary educational opportunities," said UK Student Government President Ryan Smith. "That's why we are pleased and honored to bring former President Bill Clinton to campus on Monday.

"One of Student Government's top responsibilities and requirements is to impartially help any and all student groups that wish to promote civic engagement and awareness. To that end, this will be an incomparable experience for our entire campus community and compelling educational opportunity for UK students in the midst of a pivotal national election. We're excited about the opportunity for the former president to see the pride of the Big Blue Nation up close."

Neither UK nor Student Government endorses political candidates or their platforms. However, Student Government has a long history of supporting and sponsoring appearances by political candidates, officeholders and civic leaders – regardless of political affiliation or ideology – as part of a commitment to exposing students to a broad spectrum of educational and social opportunities.

If students are interested in appearances by -- or events including -- candidates or civic leaders, please contact SG's offices at 257-3191.