Blue and White Routes Operating on Temporary Detour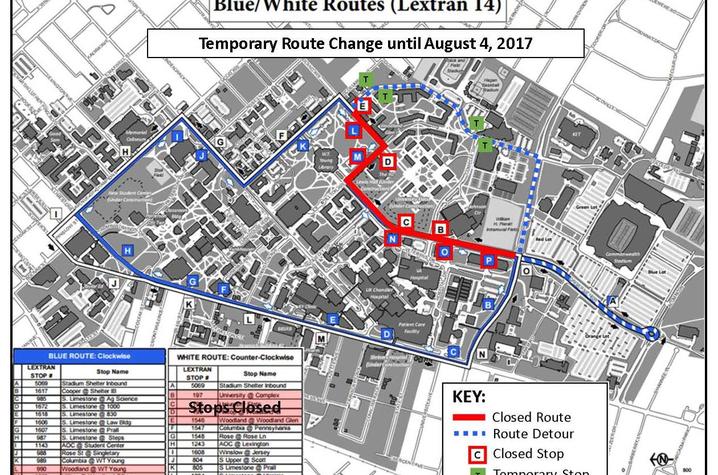 LEXINGTON, Ky. (June 21, 2017) — Due to the previously announced roadwork on University Drive, the Blue and White Routes (Lextran 14) will be rerouted until construction is complete in August.
The Blue Route now turns left on Sports Center Drive, right on Cooper Drive, and left on University Drive. The White Route will now turn right on Cooper Drive, left on Sports Center Drive, and right on Woodland Avenue.
During the detour, neither route will serve University Drive from Cooper Drive to Sports Center Drive.  
The construction is to facilitate the creation of a pedestrian crosswalk between Lewis Hall and Johnson and Donovan Halls.