Blue Ribbon Panel on Graduate Education to Hold Open Forums, Present Recommendations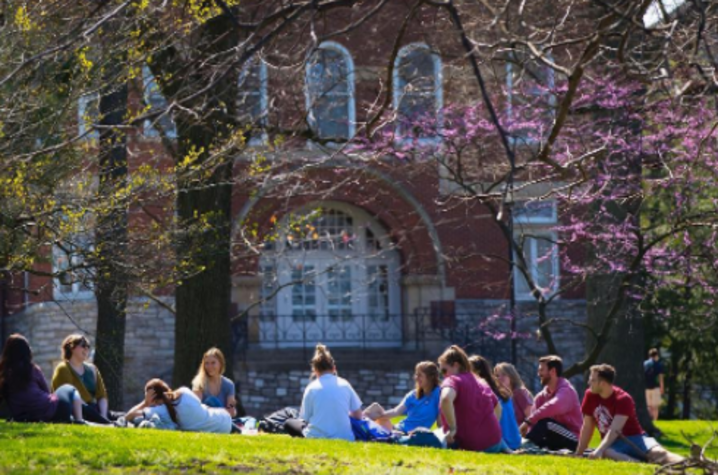 LEXINGTON, Ky. (Feb. 14, 2018) — On Feb. 28 and March 1, the Blue Ribbon Panel on Graduate Education will hold two open forums to provide information and gather feedback from the University of Kentucky community.
These forums will be held at the following times and locations:
Feb. 28: 3-5 p.m., in the Lexmark Public Room of Main Building
March 1: 9-11 a.m., in the Karpf Auditorium in Pavilion A of Chandler Hospital
The panel will present a report of their work. More information is available here.
Beginning in the spring 2017 semester, the Office of the Provost and the University Senate jointly charged a panel of faculty and graduate students with the important task of re-envisioning graduate education at the University of Kentucky. Their work aims to meet the university's Strategic Plan objective to "strengthen the quality and distinctiveness of our graduate programs to transform our students into accomplished scholars and professionals who contribute to the Commonwealth, the nation, and the world through their research and discovery, creative endeavors, teaching, and service."
As part of this process, the panel was provided with data from UK, via external and internal surveys, as well as feedback gathered from the University Senate, faculty, students, directors of graduate studies, deans and academic leadership of the university's colleges.
Using this information, the panel was charged with delivering recommendations regarding graduate education. The work of the panel is now complete, as the recommendations have been submitted to Provost David Blackwell and Senate Chair Katherine McCormick. 
The recommendations are now available to the campus community for input and comment. 
Feedback from the UK community is important to this work. The event will be live-streamed, and the video will be available for community members who are unable to attend.
Community members can also provide feedback through the Blue Ribbon webpage. 
"As provost and Senate chair, we are interested in hearing the reaction to the panel's recommendation," Provost Blackwell and Chair McCormick wrote in an email to UK faculty. "These conversations are important in our mission to provide robust graduate education and a rich environment for rigorous scholarship and creativity. We will use the feedback to help determine how we move forward in implementing the panel's recommendations. We hope you can participate."
UK is the University for Kentucky. At UK, we are educating more students, treating more patients with complex illnesses and conducting more research and service than at any time in our 150-year history. To read more about the UK story and how you can support continued investment in your university and the Commonwealth, go to: uky.edu/uk4ky. #uk4ky #seeblue