Buffalo Trace, Nunn Center Unveil Oral History Project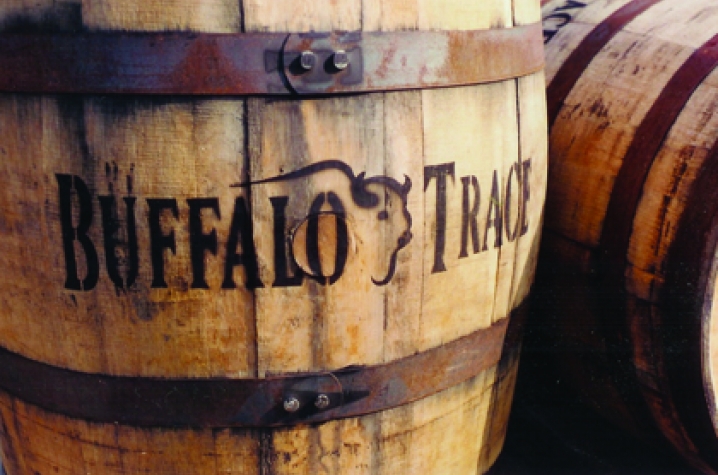 FRANKFORT, Ky. (Sept. 1, 2010) − After more than 200 years of history in the making, Buffalo Trace Distillery is unveiling its Oral History Project, a compilation of interviews with the people and stories of the Buffalo Trace Distillery family, such as Master Distiller Emeritus Elmer T. Lee, and descendents of iconic figures such as Colonel Albert B. Blanton and Pappy Van Winkle. 
Video summary of the oral history project.
For more than two years, Buffalo Trace Distillery has been working with the Louie B. Nunn Center for Oral History at the University of Kentucky Libraries to capture the memories of the distillery's friends and family to serve as a virtual time capsule for future generations. All the video interviews are housed on the Nunn Center website, available at: http://www.nunncenter.org/buffalotrace/. 
Visitors to the website can learn the stories behind how Elmer T. Lee had a hand in creating Blanton's, the world's first single barrel bourbon; the memories of Alice Blanton as she visited "Uncle Albert" on the distillery grounds where she learned to roller skate; and how Mark Brown, president and chief executive officer for Buffalo Trace Distillery feels that Elmer T. Lee is the "grandfather he never had."
"We're so excited to see this project finally come to fruition," said Meredith Moody, director of marketing services, Buffalo Trace Distillery. "To have the opportunity to preserve such rich memories of our company's legends such as E.H. Taylor Hay Jr., a descendent of Col. E.H. Taylor Jr., one of our company's early entrepreneurs, and our Warehouse Supervisors Ronnie Edwards and Leonard Riddle, who between them have 94 years of bourbon-making experience, is so rewarding." 
Douglas Boyd, director of the Louie B. Nunn Center for Oral History agrees, saying "To have been given an insider's look at the rich history of not only the distillery itself but also the bourbon industry is such a rare opportunity. We're excited that now these stories will live on for future generations to learn about the history and tradition of one of Kentucky's signature industries."
In addition to visiting the Nunn Center's website to watch all the interviews in their entirety, Buffalo Trace Distillery plans to offer computer stations in its Visitor's Center for viewing the oral histories by early 2011.
UK Libraries' Louie B. Nunn Center for Oral History is internationally recognized for its outstanding collection of nearly 8,000 oral history interviews. The number of interviews available online continues to grow, providing greater access to the collection. Topics are wide-ranging from Appalachia, politics, veterans' stories, as well as documenting important Kentucky industries such as the horse, coal and bourbon industries. To learn more about the Louie B. Nunn Center for Oral History, visit www.nunncenter.org as well as www.uky.edu/libraries/nunncenter.
Buffalo Trace Distillery is a family-owned company based in Frankfort, Franklin County, Ky. The distillery's rich distilling tradition dates back to 1787 and includes such legends as E.H. Taylor, Jr., George T. Stagg, Albert B. Blanton, Orville Schupp, and Elmer T. Lee.  Buffalo Trace Distillery is a fully operational distillery producing bourbon, rye and vodka on site and is listed on the National Register of Historic Places. The distillery has won seven distillery titles since 2000 from such notable publications as Whisky Magazine, Malt Advocate magazine and Wine Enthusiast Magazine. It was named Whisky Magazine 2010 World Icons of Whisky "Whisky Visitor Attraction of the Year." Buffalo Trace Distillery has also garnered more than 200 awards for its wide range of premium whiskies. To learn more about Buffalo Trace Distillery visit www.buffalotrace.com. To download images from Buffalo Trace Distillery visit www.buffalotracemediakit.com