Campus Conversation: College of Engineering Helping Define What Land-grant Means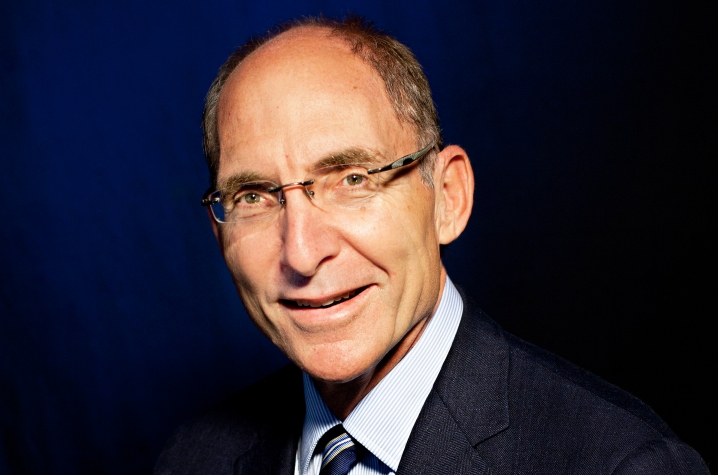 LEXINGTON, Ky. (Sept. 23, 2011) — When people think of a "land-grant institution," one of the first things that comes to mind is engineering. Producing engineers – the people who build roads, bridges and basic infrastructure – has long been one of the fundamental responsibilities for land-grant institutions of higher learning.
In a 21st century economy, marked by change and challenge, those roles are changing and being transformed in profoundly important ways. And the University of Kentucky's College of Engineering is helping lead that effort, President Eli Capilouto said after a recent afternoon with faculty and staff leaders in the college.
"My afternoon was a thoughtful dialogue about what a modern land-grant institution means to a state," Capilouto said. "The University of Kentucky remains steadfast in its commitment to the Commonwealth, but as the needs of the Commonwealth continue to change so must the way in which we conduct our work."
Examples of some of those efforts in the College of Engineering include:
•           A program conducted in collaboration with Murray State University and West Kentucky Community and Technical College to produce chemical and mechanical engineers in Paducah. Students take classes under one roof at WKCTC from instructors from all three programs – UK, Murray State and WKCTC – as part of associate and bachelor's degree programs. The program is in direct response to the need for more engineering graduates in Western Kentucky to help fill and create jobs in the region. Capilouto recently toured the program.
•           The Center for Applied Energy Research recently received a more than $14 million federal grant to explore further ways to produce the fuel from coal in a more environmentally sustainable way, exploring coal to liquids technology.
"If we hope to answer the Commonwealth's call, we must find a way to be more nimble and creative," Capilouto said. "In some cases, we need to promote a culture that allows for creative approaches to curriculum to be openly discussed and experimented."
Capilouto has now visited 12 colleges as part of his Campus Conversations, a process designed to help develop a campus vision and agenda for the university. In October, Capilouto will meet with the UK Board of Trustees for a two-day retreat to further discuss that agenda.
MEDIA CONTACT:  Jay Blanton, (859) 257-6605 or jay.blanton@uky.edu