Campus Conversations: Grad School Makes Impact in Many Areas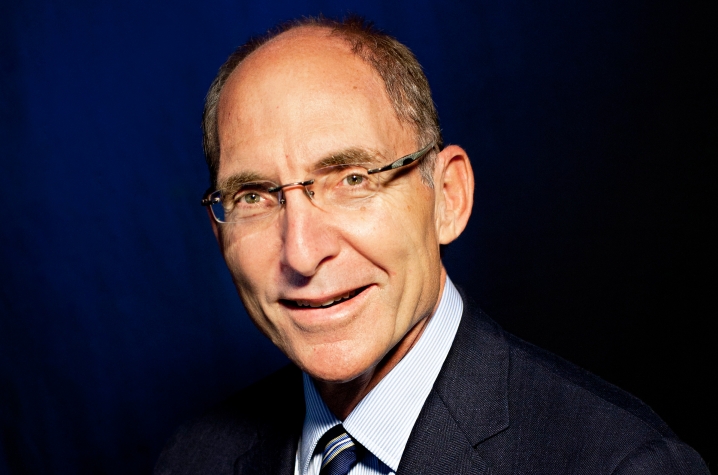 LEXINGTON, Ky. (Oct. 18, 2011) -- The heart of a public research institution involves both faculty and engagement with the broader world. On both fronts, the University of Kentucky Graduate School is leading efforts to advance faculty and matters of public policy that impact Kentucky and issues around the globe.
"Spending time with leaders at The Graduate School provides an important glimpse of the important work done in a diversity of critical areas, including the Martin School of Public Policy and Administration and the Patterson School of Diplomacy and International Commerce," said President Eli Capilouto after spending three hours recently talking with faculty and staff who are part of UK's Graduate School. "They shared important ideas with me about how we can better serve our students, support our faculty and staff and improve quality of life across the Commonwealth and beyond."
Some particular points of interest include:
The Graduate School plays an important role in preparing teaching and graduate assistants, providing support programs for Ph.D. students and offering faculty seminars.
The Martin School is ranked in the top 20 of public university Master of Public Administration programs by U.S. News and World Report and most recently in the top 10 for doctoral training in Public Affairs and Administration by the National Research Council.  The Master of Public Administration is an accredited two-year program with specializations in a number of management or policy areas. In particular, the Martin School is ranked fourth in the country in Public Budgeting and Finance.
Also highly ranked, the Patterson School has provided an exceptional master's degree program international affairs for more than 50 years. Earlier this year the Patterson School launched a major 18-month trial of the value of Apple's iPad in supporting professional graduate education. This is the first instance where an entire professional school – faculty, students, and staff – are using the device. The project underscores the Patterson School's commitment to push the envelope on skills development.
"Graduates from our nationally ranked Patterson School and Martin School leave the University of Kentucky prepared to take an active role in shaping public policy and crafting strategies at some of our state's and nation's most critical domestic and international policy agencies," Capilouto said.
Capilouto is visiting each college at UK as part of his Campus Conversations. Capilouto is working with faculty, students and staff — along with the UK Board of Trustees — to build a shared campus agenda for the future. That agenda will focus on enhancing the undergraduate educational experience and a transformation of facilities and infrastructure in the campus core.
MEDIA CONTACT:  Jay Blanton, (859) 257-6605; jay.blanton@uky.edu