Campus Conversations: Meeting Needs of 21st-Century Communications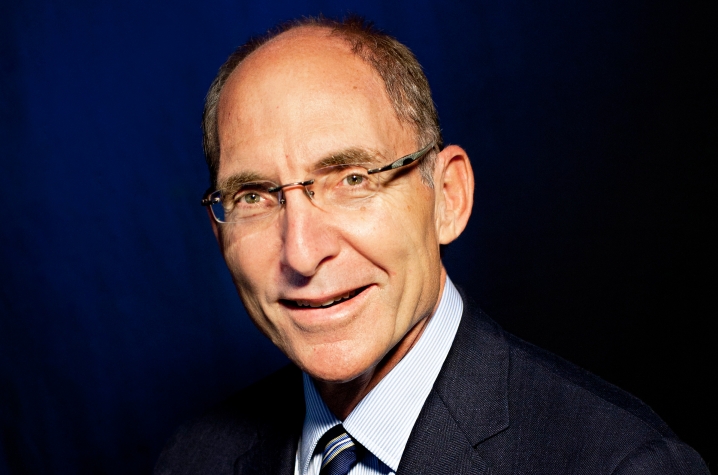 LEXINGTON, Ky. (Oct. 3, 2011) — Nearly 90 percent of employers in a recent national survey said colleges and universities need to place a greater emphasis on developing students' ability to effectively communicate orally and in writing. The survey is yet another example that in a modern, global economy, communicating effectively, in a number of ways and across a number of different channels and platforms, is critical for success.
Given the critical nature of communications it's no surprise, then, that the University of Kentucky's College of Communications and Information Studies is working in collaborative partnerships both within the university and in communities across the state, said UK President Eli Capilouto. "Our College of Communications and Information Studies is at the forefront of what cutting-edge companies want from our graduates and in terms of what communities need to grapple with a multitude of vexing challenges: communicating clearly and effectively in an increasingly complex economy and world."
Capilouto met recently with faculty and staff in the College of Communications and Information Studies as part of his campus conversations. Capilouto is meeting with leading faculty and staff in each college on the UK campus as part of an effort to create a consensus around a campus agenda for the future. The UK Board of Trustees is meeting Oct. 1 and Oct. 2 for a two-day retreat to hold further discussions about how best to move forward.
Some examples of the college's work in creating more effective communications include:
A health literacy initiative spearheaded by Dean Dan O'Hair in which 10 forums were held across the state. Several collaborative research projects have already been developed as a result of the initiative. These projects include a "Worth the Wait"/March of Dimes grant with the Kentucky Department of Health, a patient waiting room study with the College of Medicine, a diabetes control project with the Fridell Committee (a statewide advisory group), and an asset-mapping project in Owensboro, KY with the Green River Development District.
Creation of the Innovation Network for Entrepreneurial Thinking (iNET), a unique program in entrepreneurship that brings together the curriculum through cross-campus partnerships, mentors, and entrepreneurs-in-residence. Students have the opportunity to take a multi-faceted approach in their academic experience while gaining real-world insight. The program collaborates with partners both on and off campus to deliver, among other things, courses in leadership and innovation and entrepreneurship boot camps.
Seminars and consulting on crisis communications and community preparedness. Risk Sciences at UK involves a community-based research and education program to engage key community leaders behind the idea of understanding how better to manage risks and crises. As part of that effort, the college provides crisis planning and response strategy assessments, media monitoring and analysis and community audits to asses preparedness.
The country's first tenured journalism professor also serving as an extension agent. Al Cross, director of the Institute for Rural Journalism and Community Issues at UK, is the first tenured extension faculty member at the University of Kentucky outside of the College of Agriculture and the only known extension professor of journalism in the U.S. Cross works with other universities and rural communities to strengthen community newspapers and ensure that other media understand the issues and needs of rural America.
"From the particular needs of, and challenges confronting, rural America to the sophisticated communications concerns surrounding both community preparedness and entrepreneurship, the College of Communications and Information Studies is ensuring that UK continues to fulfill its mission as a leading flagship, land-grant institution by working directly with communities on issues of paramount importance," Capilouto said. "At the same time, and also of fundamental importance, is the college's commitment to ensuring that our students have the skills and the tools they need to be successful in an increasingly complex and interdependent economy: the knowledge of how to communicate effectively in a modern world."