Campus Conversations: Pharmacy Positioned to Move From Top 5 to No. 1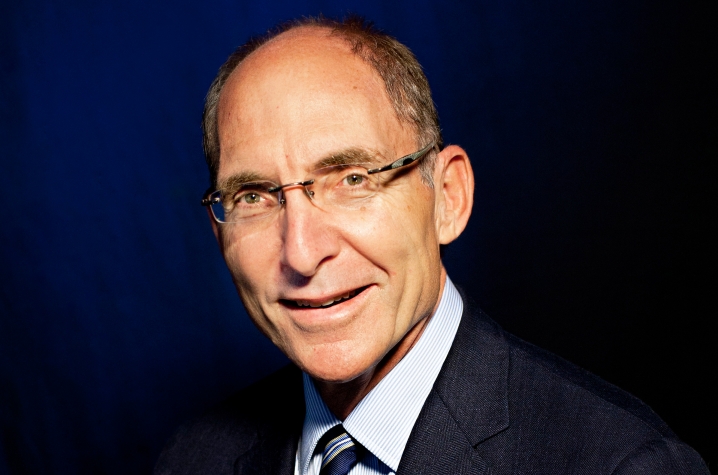 LEXINGTON, Ky. (Aug. 25, 2011) – The University of Kentucky College of Pharmacy has long been ranked among the top programs in the country, currently positioned as No. 5 nationally.
But the faculty and leadership of the college are talking with UK President Eli Capilouto about how to ascend to No. 1 while maintaining their commitment to graduating students who are leaders in communities throughout Kentucky.
"Since arriving at the University of Kentucky, I've traveled the state meeting alumni, community and business leaders," Capilouto said after a three hour session with faculty and staff in the new Biopharm complex. "I have met pharmacists across Kentucky who tell me our graduates are the best of the best, which makes me incredibly proud because our reputation is incredible among our partners on the frontlines of medicine."
Making progress toward the college's ambitious goals, faculty and staff told Capilouto, will require continued and increased support for research infrastructure during a challenging time for federal funding. Pharmacy faculty, long known for their innovation, also discussed ways to encourage more dual degree programs within the college.
"The College of Pharmacy is a Top-5 program in the nation and our faculty and staff are energized to continue their ascent," said President Capilouto. "The recently announced Larry Spears Endowed Chair of Pharmacogenetics positions the UK College of Pharmacy to lead the next generation of pharmacological research and development."
Capilouto's Campus Conversation in the College of Pharmacy was his sixth such visit in recent weeks. Capilouto is visiting every college on the UK campus over the next several weeks. The idea is to engage in deep conversations with faculty and staff leaders in the hopes of articulating a shared vision for the campus and its future. The UK Board of Trustees holds a two-day retreat in October to discuss how best to move forward with a shared vision for UK's future.
MEDIA CONTACT:  Jay Blanton, (859) 257-6605 or jay.blanton@uky.edu