Capiloutos Receive Warm Wildcat Welcome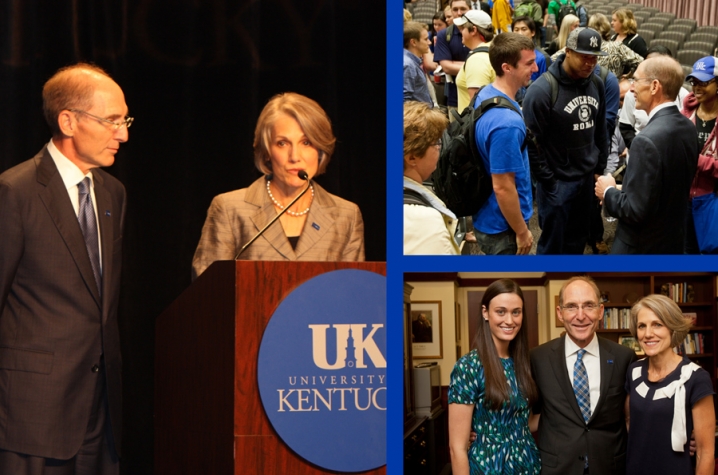 LEXINGTON, Ky. (May 13, 2011) – Dr. Eli Capilouto, and his wife, Dr. Mary Lynne Capilouto, liked what they saw when they visited the University of Kentucky and are excited to begin their tenure in Lexington.  They wanted to share a special message with the campus community.
"Since we visited campus and were offered the opportunity to join the UK family, we continue to marvel at the generosity and graciousness of so many people connected with the University and the Commonwealth. People love this institution, its sense of place, its spirit and its ambitions to dream big dreams.
We already love it, too, and can't wait to join you. In the meantime, we recently had the opportunity to share some of our thoughts and reflections about UK, what makes it special and how special you have made us feel with this unique chance to help lead this institution forward.
We will see you soon. Until then, 'see blue.'"
We sat down with the Capiloutos to talk about their first impressions of UK and what they are looking forward to the most when they move to Lexington this summer.
To view a transcript of the video above, click here.