Celebrate the Power of Pedals During Bike Week, April 9-13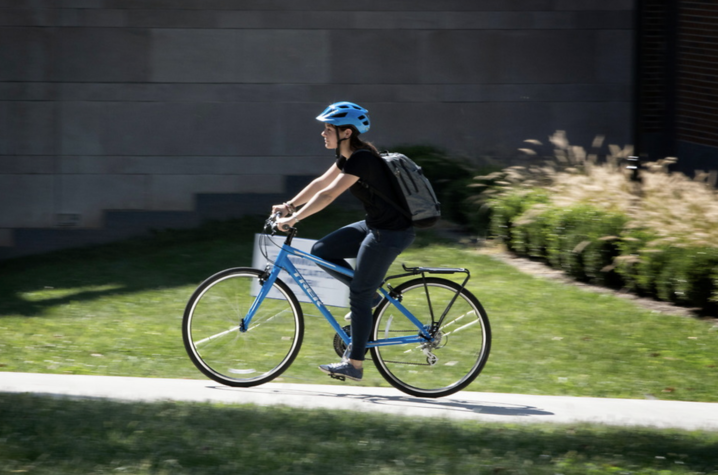 LEXINGTON, Ky. (April 5, 2018) — It's springtime in the Bluegrass, which means it is once again time for University of Kentucky Bike Week,  presented by the UK Bicycle Advisory Committee and UK Transportation Services. Bike Week will be held Monday, April 9, through Friday, April 13, and is part of Earth Days in the Bluegrass.
This year's Bike Week includes five events throughout the week, including demonstrations of the campus do-it-yourself fix-it stations, a group ride to tour downtown Lexington murals and the seventh annual Bike to Campus Day.
Students who attend at least three Bike Week events and get their Bike Week passport stamped at each will be entered into a drawing to win a GoPro prize pack.
"Bike Week happens during the time of year when the weather has just started to turn ideal. Whether they haven't been on a bike in years or they ride every day, there's something for everyone," said Sandra Broadus, alternative transportation manager for UK Transportation Services. "We hope that people who participate in these programs will not only partake in the recreational side of cycling, but also see it as a viable commuting option."
The week's schedule is as follows:
11:30 a.m.-12:30 p.m. Monday, April 9, Get Your DIY On! Fix-It Station Demonstrations
5-8 p.m. Tuesday, April 10, Wildcat Wheels Open House & Facebook Live
11 a.m.-2 p.m. Wednesday, April 11, Bike to Campus Day and On-the-Spot Safety Checks
6-7:30 p.m. Thursday, April 12, Tour de Downtown Art
10 p.m. Friday, April 13, Bike-In Movie: The Late Night Film Series Presents "Dr. Strange"
All Bike Week events are free.
For more information about Bike Week, visit www.uky.edu/transportation/bikeweek. To learn more about bicycling on campus, visit www.uky.edu/transportation/bicycling.