College of Education Hosts Kentucky STEMx Network Launch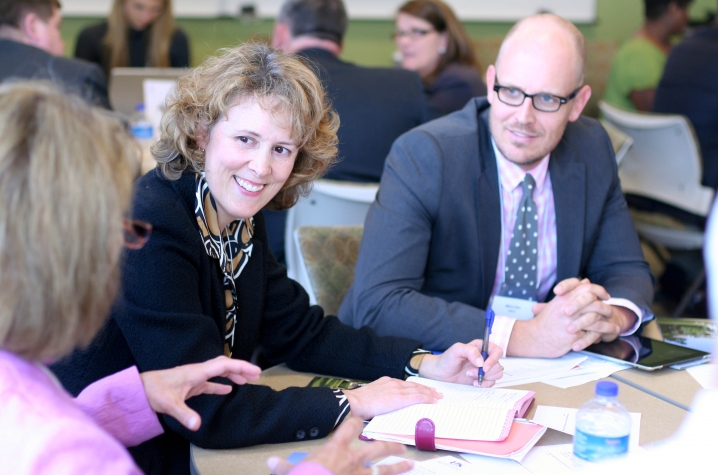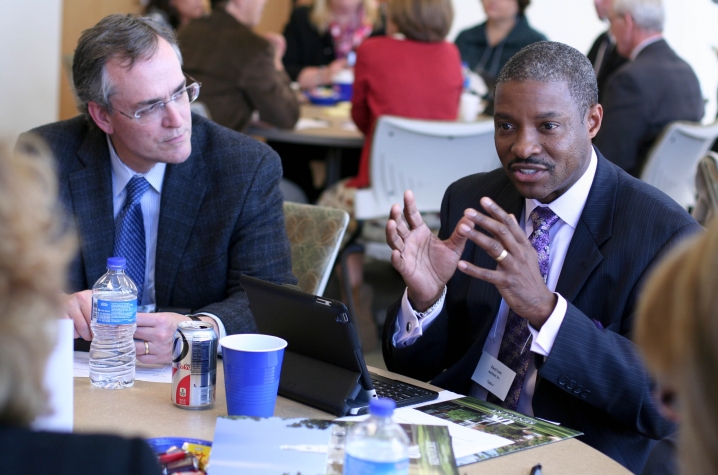 LEXINGTON, Ky. (Oct. 18, 2012) — The University of Kentucky College of Education hosted a recent meeting to launch Kentucky's involvement in Battelle's STEMx network. STEMx connects state networks and partners to accelerate the growth of policies, practices and partnerships that are needed to expand the number of STEM teachers, increase student achievement in STEM education and, ultimately, grow tomorrow's innovators.
The new STEMx Kentucky network is dedicated to transforming STEM (science, technology, engineering and math) education in Kentucky and providing P-12 and higher education students with the necessary learning to productively join the future STEM workforce.
"The STEMx program works by connecting preexisting Kentucky STEM education advocacy programs with one another. As a result, STEMx Kentucky is uniquely positioned to impact education at the ground-level," said College of Education Dean Mary John O'Hair.
STEMx connects states and their stakeholders from across K-12 and higher education, business, government, philanthropy and the community to impact STEM education and workforce development. The Network's core work of education, engagement and exchange will be propelled by an accessible technology platform enabling states to share, analyze and disseminate quality STEM education ideas, tools and practices. Through this process, STEMx will amplify innovative and transformative work already underway in member states.
For more information about STEMx, visit www.stemx.us.