Comedy Caravan Comes to an End with a Bang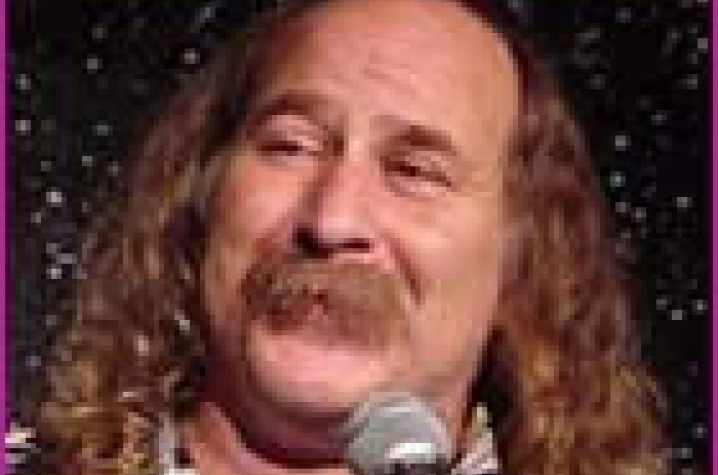 LEXINGTON, Ky. (April 21, 2010) – There is sure to be lots of free food and laughter as the campus celebrates the Cats Den's Comedy Caravan Finale Wednesday, April 21. The finale will feature comedic legend Bruce Baum at 8 p.m. in the Cats Den, followed by free giveaways.
The celebration begins at 7 p.m. Wednesday on the Student Center Patio with free food at a cookout sponsored by UK Dining Services for UK students, faculty and staff.
UK Dining Services Executive Chef Scott Kohn feels this event will be well worth your attendance.
"Free food is always a winner. It's not just free food, it's really good free food!" Chef Scott said and then went on to say that the event would be great entertainment, great food, and a fun atmosphere. On the menu for the night is curried chicken with basmati rice, scampied vegetables with penne and parmesan, and bananas foster with vanilla ice cream.
The finale will feature one of comedy's living legends, Bruce Baum. A world-renowned comedian, Baum has appeared in several television programs since the early 1980s, including "The Stockard Channing Show," "Growing Pains," "Full House," and "Northern Exposure." He also appeared as an animated version of himself on "The Simpsons," guest-starring with Jay Leno, Janeane Garofalo, Steven Wright, and Bobcat Goldthwait in the episode "The Last Temptation of Krusty."
In addition to appearing on "Comedy Central," "Hollywood Squares," "Full House," "Growing Pains," HBO and Showtime, Baum also served for three seasons as creative consultant on ABC-TV's popular "Whose Line Is It Anyway?" and spent two years at Fox-TV as resident short film-maker and sketch comedian on "Sunday Comics" and "Comic Strip Live." He was then drafted by "America's Funniest People" where he appeared for two years in live and videotaped sketches.
"Bruce Baum is an amazing comedian," said Trey Harris, Cats Den coordinator. "I remember seeing him on "The Simpsons" when I was younger and when I saw he was coming to UK, I was very excited. I've seen other things from him since then and it's like he hasn't missed a beat. The show should be a lot of fun."
For more information, please visit www.uky.edu/studentcenter/catsden.html