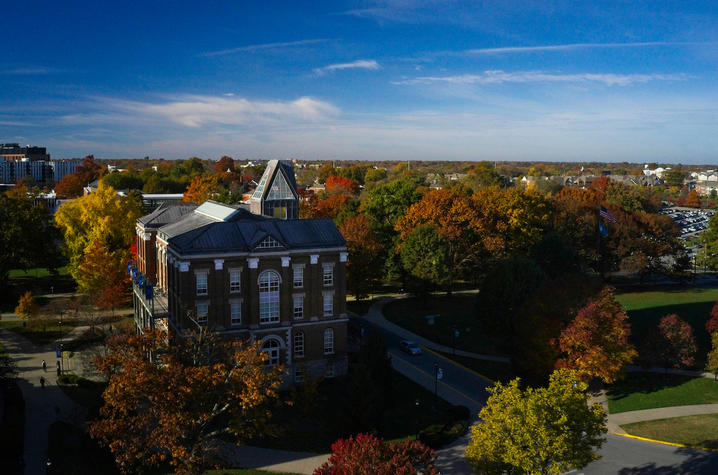 LEXINGTON Ky. (Dec. 11, 2021) — President Eli Capilouto sent the following message to the campus following the severe storms that took place the evening of Dec. 10, 2021. 
Campus Community, 
The images that came in overnight and throughout the day today were overwhelming. 
As many as 100 died — if not more — in what's been described as the worst night of storms in our state's long history. The images will long remain in my mind's eye, reminding us all again of how precious and fragile life is and how the only thing we can control is what we do, together, to help each other whenever and wherever there is need. 
The expanse of this institution, with a presence in every county and community across Kentucky, always amazes me. But that also means that any time a tragedy strikes, it will hit close to home for someone we know, someone we love. As you receive this message, we are gathering reports from students and employees — and their extended families — who have lost homes and property or who are waiting to connect with someone they love. 
And yet, rays of light — even in the darkest of moments — manage to provide signs of hope. I see them shining through in how our community has responded to yet another unimaginable moment. 
Within hours, early this morning, our Office for Student Success communicated with some 3,000 students from counties impacted by last night's storms. We connected them with people and with sources of support from counseling and housing to basic needs and other concerns. 
Those resources will continue to be there, not simply today, but for as long as necessary. For student related issues, such as counseling and basic needs support, please direct people to call our UK Center for Support and Intervention (CSI) at 859-257-3755. For more general questions, calls can be directed to UK Health Corps at 859-218-SAFE.  
Information about funds that we have established to help students, faculty and staff in times of need was broadly disseminated earlier today.  
We also will reach out to guidance counselors at high schools and to admitted students in impacted areas to ensure them that we are here — to listen, to lend support and to remind them that it is okay not to be okay right now. No one is. 
Extension agents and officials with our College of Agriculture, Food and Environment — our hometown heroes of hope — rallied to work in counties across the state to provide support, even as we were dealing with damages to critical UK facilities in Western Kentucky. Students at our medical campuses mobilized a donation drive for people in Mayfield and Bowling Green impacted by these storms. Our student athletes and coaches also are rallying to reach out to people across the state and offer help.  
We offered support to our sister institutions at Western Kentucky University and Murray State University, and we reached out to the state as well. 
When the moment of crisis came, yet again, we were there. 
We talk often on our campus about what Kentucky can do. Kentucky can meet this moment because Kentucky cares. As long as we care, we can do anything. 
I know. I have seen it so many times, in so many places and spaces. Where there is need, we are there. 
That has always been our greatest strength as a community, a compassionate community that cares and is always there. 
Eli Capilouto 
President