Commute Club Applications Open Wednesday, April 10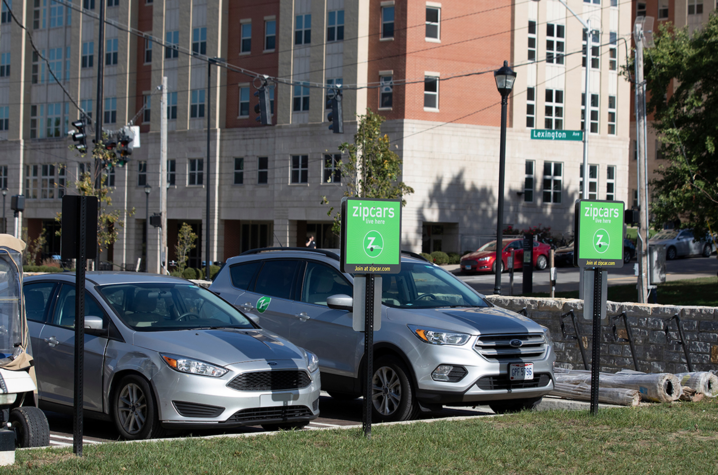 LEXINGTON, Ky. (April 9, 2019) — Going car-free on the University of Kentucky campus has its advantages. One of the many benefits is the ability to participate in Commute Club, a program that rewards students and employees for making a one-year, car-free commitment. Applications for the 2019 Commute Club open Wednesday, April 10. The deadline to apply for this free program is Saturday, Aug. 31.  
Commute Club is a program offered by UK Transportation Services in which members agree to forego purchasing a regular vehicle parking permit for one fiscal year, although they still have access to a limited number of single-day permits for occasional use. Transportation Services financially supports Commute Club to reduce campus parking demand, traffic congestion and to support sustainable transportation options. Commute Club is designed to facilitate mobility alternatives by providing amenities that make it more convenient to travel to, from and around campus without a car.
Membership is open to students and employees. Benefits vary based on the group and include:
Zipcar (car sharing) or Spin (bike sharing) membership and credits (on-campus residents and employees).
Guaranteed Ride Program (off-campus residents and employees), a program that offers reimbursement for taxi and ride-hailing services such as Uber and Lyft.
Ability to purchase up to 50 single-day parking permits (off-campus residents and employees).
New this year, the ability to participate in a Commuter Rewards Program, allowing members to earn points for each emissions-friendly commute they log and redeem those points for prizes on an annual basis.
Those who apply for Commute Club in April will be notified of their status in the club in May and should expect to attend an orientation and information session in June. Club benefits begin on July 1.
Read more about the Commute Club and apply here: www.uky.edu/transportation/commuteclub.
The UK campus has a wide array of alternative transportation options, including the Bike Voucher Program, the Cash Out Program and the Big Blue Cycles fleet for residential students. These programs are designed to simplify the process of shifting from driving a vehicle to campus to another mode of transportation, and to reward those individuals who make the change in their routine. Applications for these programs will open later in April.
For more information on campus transportation options, parking, permit application, motorist assistance, bicycle parking, bus routes and schedules, visit www.uky.edu/transportation and follow UK Transportation Services on Twitter @UKParking.