Disabilities Advocate From India to Speak Sept. 10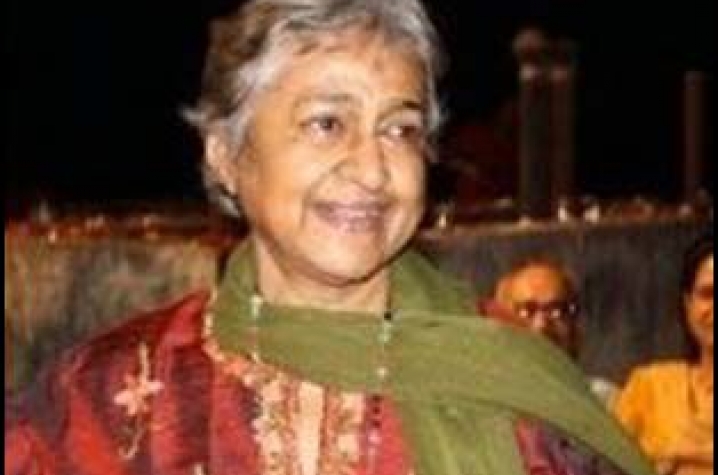 LEXINGTON, Ky. (Sept. 2, 2010) − Pramila Balasundaram, founder and director of a nongovernmental organization (NGO) for children with developmental disabilities and their families in New Delhi, India, will speak from 1-3 p.m. Friday, Sept. 10 at the University of Kentucky Taylor Education Building Auditorium. Her talk, titled "Towards Inclusive Communities: Experiences in Urban & Rural Settings," will detail her work with Samadhan, the organization she founded in 1981 to develop interventions for children with intellectual disabilities in New Delhi.

Balasundaram's interest in helping individuals with disabilities began with a personal connection - a niece born with Down syndrome. She wanted to develop a service delivery system for these individuals and their families, using local rural resources and people. After undergoing specialized hands-on training sponsored by Lebenshilfe, a German association for people with intellectual disabilities, she focused on families living in poverty in resettlement areas. With technical support originating at Samadhan centers in South Delhi and West Delhi, Balasundaram coordinated with women in the communities to provide interventions to families in need.

Balasundaram has collaborated with international organizations such as the International Association for the Scientific Study of Intellectual Disabilities, and World Vision. She has presented papers at more than a dozen international and regional conferences, with articles published internationally.

Balasundaram's talk will take place in Room 158 on the first floor of the Taylor Education Building Auditorium. Registration for the event is at the door, and there is no cost to attend. Paid parking is available at Parking Structure 5 on South Limestone. The talk is sponsored by UK's Human Development Institute, African American Studies and Research Program, the graduate program in Rehabilitation Counseling, and Chi Sigma Iota.