Disability Resource Center Hosts Award Ceremony Honoring Students and Faculty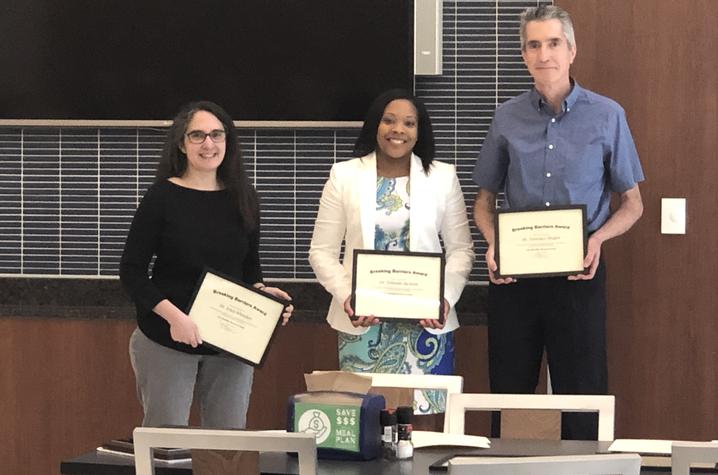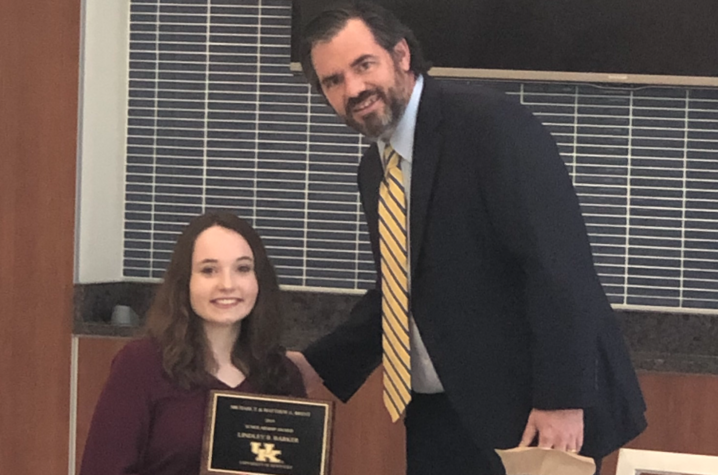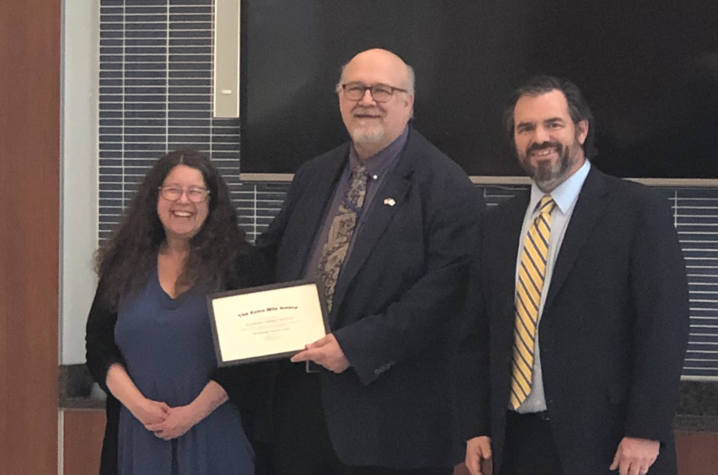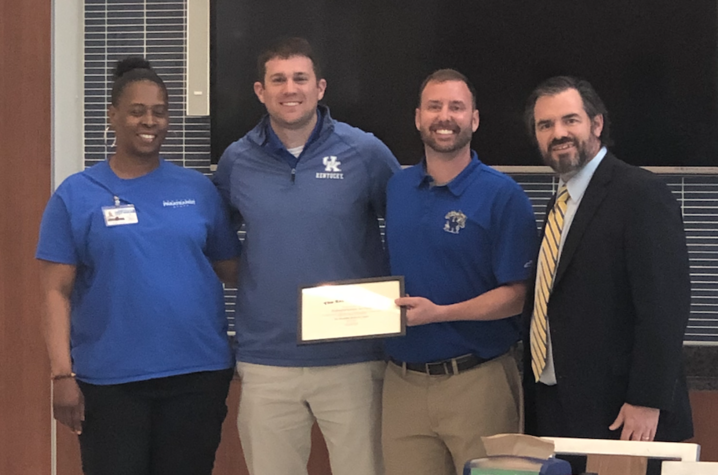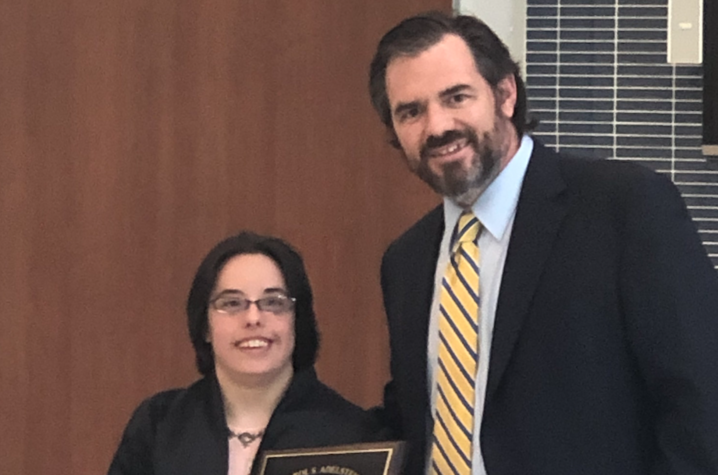 LEXINGTON, Ky. (April 24, 2019) — The University of Kentucky Disability Resource Center (DRC) held their annual recognition ceremony Friday, April 12.
During the ceremony, the DRC awarded two students, Kara Tauer and Megan McCormick, with the Adelstein award and one student, Lindley Barker, with the Brent Scholarship. Transportation Services' paratransit service, the Academic Ombud Office and four faculty members were also recognized during the ceremony for being outstanding partners with the DRC.
First presented in 1984, the Adelstein Award is presented to a student or students with a disability who serves as an inspiration to the UK community through excellence in academics, leadership, extracurricular activities and social and personal qualities.
Students awarded with the Adelstein Award are:
Kara Tauer: Third year agriculture and biotechnology major, Tauer hopes to eventually attend medical school. She is in the Honors College, is a Singletary Scholar and a Chellgren Fellow. She has been a CATS Tutor, received a Bucks for Brains Fellowship and recently represented the university at the National Conference of Undergraduate Research. Tauer has shown tireless efforts to mentor and assist her peers and others in the community who share her disability.
Megan McCormick: Enrolled at UK as a part-time student seeking her bachelor's degree, McCormick will graduate in May. Her interest in sports has made her instrumental in becoming a strong co-facilitator for the Health Partners project, administered through the UK Human Development Institute, aimed at improving health outcomes for people with disabilities and their networks of support. McCormick's story has been instrumental in moving supported higher education forward in the state in the last decade. Legislators, policymakers and educators have expanded their ideas of what is possible by viewing the "Megan's Story" short film. 
The Brent Scholarship was established by the Brent family in memory of their son Michael, a former UK student who suffered a spinal cord injury in the summer after graduating from high school and passed away just prior to completing his graduate degree at UK. The scholarship was created in hopes of assisting students with mobility issues whose academic prowess and personal qualities are a model to others.
Recipient of the Brent Scholarship:
Lindley Barker – Barker is a dietetics major from Winchester, Kentucky, whose goal is to attend medical school. After graduating from high school, Barker attended Bluegrass Community and Technical College for two years before transferring to UK in the fall of 2019. 
Faculty awardees were chosen because of their exemplary efforts to identify barriers and issues and to ensure students are given the opportunity to succeed in their academic studies.
Faculty award winners included: 
Erica Whitaker, Department of Mathematics;
Terrence Draper, Department of Physics and Astronomy;
Yolanda Jackson, Department of Dietetics Health and Nutrition; and
Joshua Owen, Department of Chemistry.
To learn more about the Disability Resource Center, click here.