Diversity, Discovery from Deutschland to Ky.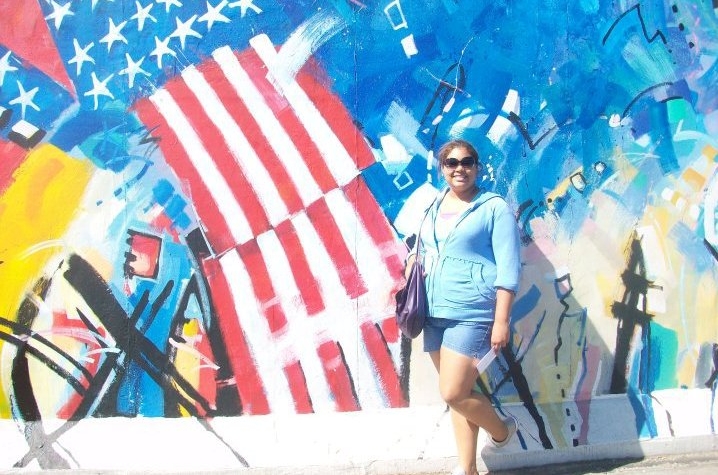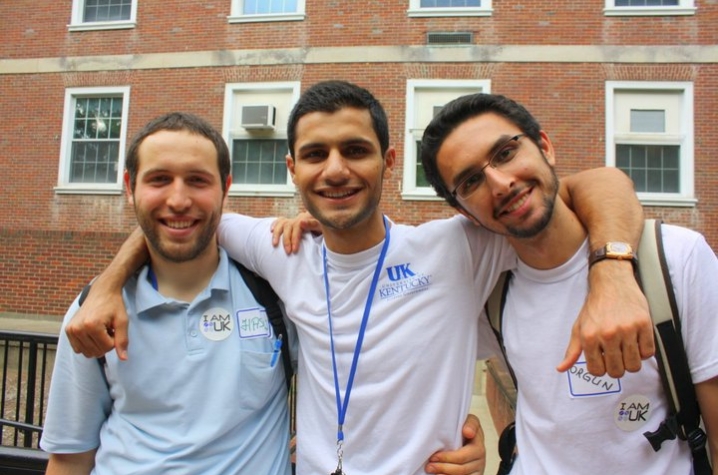 LEXINGTON, Ky. (Sept. 1, 2010) – The miles between them might be prodigious, but the differences between University of Kentucky sophomore Elisa Underwood and Fachhochschule Hannover student Viktor Ayzenshtadt aren't so extreme.
As a part of the German-American Fulbright Commission's "Discover Germany - Discover USA" program, Underwood and Ayzenshtadt will both experience a unique culture for the first time through the eyes and ears of its students.
Ayzenshtadt and his 23 German peers arrived in Lexington Aug. 20. "I love it here. Like every day, I have a ton of new friends on Facebook!" he exclaimed. "Everyone is so easygoing and open-minded."
K Week activities, especially FUSION (UK for Unity and Service in Our Neighborhoods), were also popular with the German students, who arrived at UK from all over their home country.
"In Germany, you're just a number in the classroom," explained Abdel-Latif Arouna, a high school graduate from the Hamburg area of Germany who hopes to study economics and law in the U.S. "Here at UK, everyone seems to be a team - a family."

On June 4, 20 members of Arouna's new UK family, led by Vice President for Institutional Diversity Judy "J.J." Jackson, made the trek from Lexington to the Freie Universitat in Berlin.
This was Underwood's first trip out of the country. "I knew that I wanted to travel abroad, and when this opportunity came about, it was too great not to pass up," she said. "I can't wait to go back. I have to! I have a lot of people and places to visit."
The UK trip included side trips to Leipzig and Potsdam, as well as German language classes for the five-week duration. "It was really cool to experience a different culture," said UK sophomore Jacquez Leandre. "I'm also thankful for what I have and where I live."
The two Fulbright programs share similar objectives and continue to connect students, even after the five-week trips are complete. During their travels in Berlin, "Discover Germany" participants met with German students that had visited UK in the past, reminiscing about K Week and pining for Taco Bell.
"I really liked meeting the students that had visited UK," said Leandre. "They knew where we were coming from."
The "Discover USA" students will depart Sept. 26, but not without a bucket load of Facebook friends and Twitter followers. And UK will continue sending students to Berlin for at least the next two summers, based on the specifications of its Fulbright grant. 
"What this program does for Kentucky students is almost immeasurable," said Jackson. "For many of them, participating in this program takes them outside of Kentucky or the U.S. for the very first time in their lives. Thus, they get to see and live among/engage with people from 'another world' and learn other peoples' values, customs, thought and way of life. At the same time, they get to see themselves through the eyes of these people from another world."
The primary goals of both Fulbright programs are to introduce students to the life, culture, civilization, society and values of their host countries. UK students traveled to Potsdam last year, under the same program, formerly known as "Destination Germany." This is the third year UK was selected as a host institution for "Discover USA."
"Students learn to respect the values of a people different from themselves," Jackson added. "That kind of knowledge and experience helps to make them enlightened and educated citizens, which empowers them to be better citizens of society and contribute in meaningful ways to the betterment of humankind. And THAT is UK's promise in our educational mission." 
In addition to attending UK classes, special sessions and a leadership seminar, the German students will tour Shakertown, the Muhammad Ali Center in Louisville and the Underground Railroad Freedom Museum in Cincinnati. Once the students return to Germany, they will present two projects to the Fulbright Commission.