Donations for Citations 2019 Program Starts Monday, Feb. 25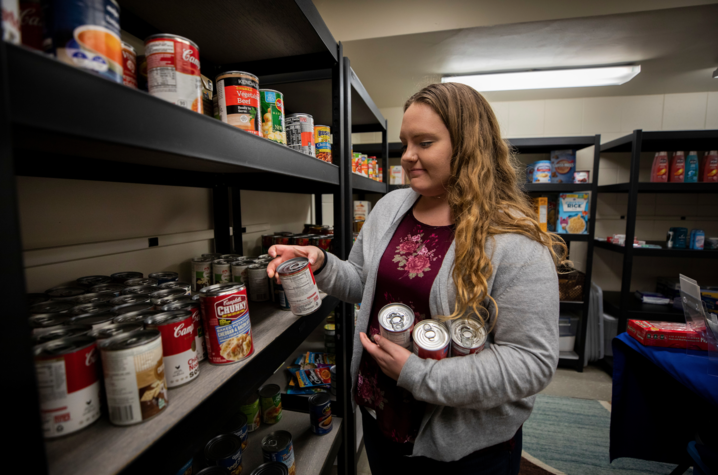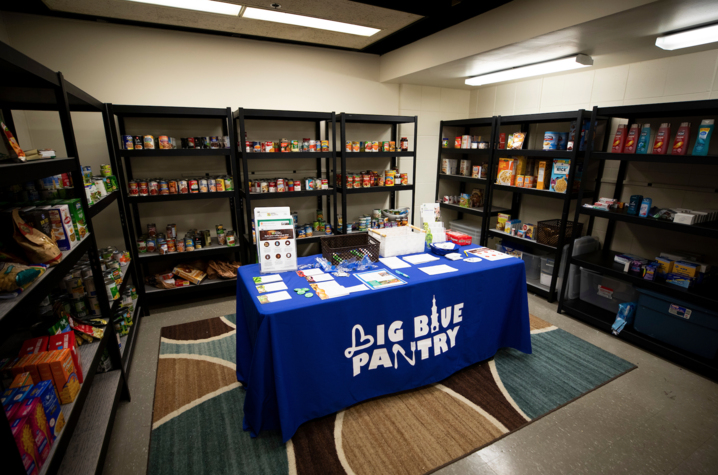 LEXINGTON, KY. (Feb. 19, 2019) — University of Kentucky students and employees who have a parking citation can pay their fee by donating food or personal care items during UK Transportation Services' fourth annual Donations for Citations drive. Donations for Citations starts Monday, Feb. 25, and runs through Friday, March 8. All donations will benefit UK's Big Blue Pantry, an on-campus organization that works to combat hunger and food insecurity for UK students. 
Since its inception in 2016, Donations for Citations has delivered over 7,365 total pounds of food and personal care items to Big Blue Pantry. More than 1,000 people have participated over the past three years, making it Big Blue Pantry's largest food drive. Natalie Dauterman, donations executive team member for Big Blue Pantry, said her organization depends upon Donations for Citations and the generosity of the UK community to help support students who may otherwise go hungry.
"Since we've increased our open hours to 20 hours a week this year, we've seen an increase in usage which has left our shelves nearly bare," Dauterman said. "Donations for Citations is our biggest donation drive of the year and will go a long way toward stocking our pantry for the coming school year." 
A new partnership this year between Transportation Services and the UK student chapter of the National Association of Black Journalists (NABJ) will expand the reach of Donations for Citations to the surrounding community. Don't have a citation but still want to participate? Due in part to this partnership, general donations will be accepted, as well.
Mel Coffee, associate professor in the UK School of Journalism and Media, serves as advisor for the student chapter of NABJ. Coffee's students plan to hold a food drive at Kroger on Euclid Avenue during the two-week period of the drive, with all donated items benefiting Big Blue Pantry. More details on the date and time for that event will be released.
"The members of the UK student chapter of the National Association of Black Journalists usually participate in community events year-round," Coffee said. "I was thrilled when they came up with the idea to help with this food drive. They understand that as journalists they can have a positive impact on their community and the world, but also as people who live in this community, they understand they have a duty to help build a stronger community through volunteer efforts."
Transportation Services staff will also be on site in the Gatton Student Center from 9 a.m. to 11 a.m. Thursday, Feb. 28, to accept donations from the UK community. Just bring your items to the Transportation Services' table. Individuals who wish to settle a parking-related citation with their donation will need to bring their food and personal care items to Transportation Services' main office, located at 721 Press Ave., during regular business hours. Staff there will accept the donation and remove the citation from the individual's account.
Ten food items or five personal care items will waive one regular citation of $25 or less. Regular citations do not include immobilizations, impoundments, parking in fire lanes, ADA accessible parking violations or improper application or use of parking permits. Customers with unpaid citations must also pay any other outstanding citations in order to have one waived under this program. Citations waived through the drive are not eligible for appeal.
"This is one of our most well-received programs," said Lance Broeking, director of UK Transportation Services. "The fact that we can directly benefit UK students through this partnership turns the sting of a parking citation into something that positively impacts the lives of UK students." 
Big Blue Pantry is asking for the following food and personal care items: 
Suggested Food Donation Items: cereal, instant oatmeal/grits, pasta, pasta sauce, instant rice, instant potatoes, canned tuna, chicken or other meats, canned fruits and vegetables, fruit juices, pancake mix (water based), microwave popcorn, bread and muffin mixes (water based), condiments, oils and seasonings, granola bars, fruit cups, applesauce, baby food and instant formula.
Please note: Expired, damaged or opened donations will not be accepted. Refrigerated items will not be accepted. Glass containers will not be accepted.  
Suggested Personal Care Items: toilet paper, facial tissue, paper towels, laundry detergent, trash bags, shampoo, conditioner, toothpaste, toothbrushes, hand soap, body and face wash, shaving cream and razors, tampons, sanitary pads and diapers.
Please note: Expired, damaged or opened donations will not be accepted. No trial sizes, please.
For more information about Donations for Citations, visit the UK Transportation Services website at www.uky.edu/transportation.