Driving Sustainability With UK Faculty, Staff and Students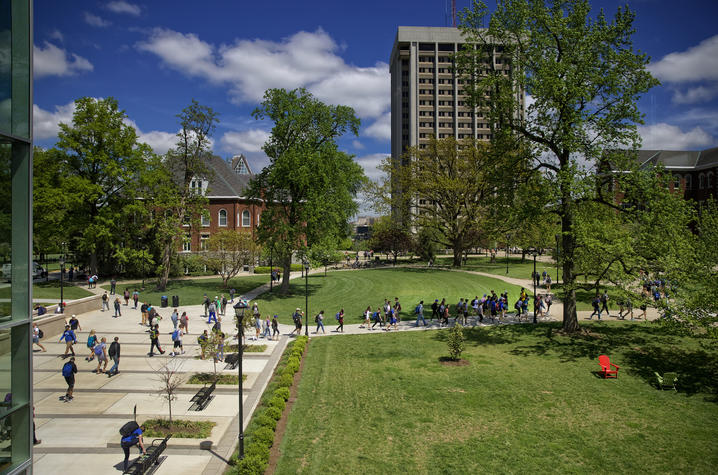 LEXINGTON, Ky. (Dec. 7, 2017) — Six teams of University of Kentucky students, faculty and staff from across campus will begin work on sustainability projects next semester after being selected to receive Sustainability Challenge Grants totaling $200,000.
From developing sustainability guidelines for historic campus buildings to teaching elementary students using a UK botanical garden, the projects span the spectrum of sustainability and colleges.
The Sustainability Challenge Grant Program is designed to engage all members of the university community in the creation and implementation of ideas that will promote sustainability by simultaneously advancing economic vitality, ecological integrity and social equity.
"The projects funded by Sustainability Challenge Grants not only drive collaboration on campus, but most importantly provide students with hands-on, real world learning opportunities," said UK Executive Vice President for Finance and Administration Eric Monday.
The 2018 Sustainability Challenge Grant Winners are:
Sustainability Guidelines for Historic Campus Buildings ($32,715);
Engaging Elementary Students in Horticulture ($19,272);
Developing a KY Master Naturalist Program ($14,257);
Root to Branches ($38,890);
S.KYBLUE at the UK Organic Unit ($47,118); and
Teaching Sustainability + Teaching Sustainably ($47,085);
To read descriptions of each project and information on departments and individual team members involved, please visit www.uky.edu/sustainability/sustainability-challenge-grants.
"For the fourth year, our campus community has continued to generate impressive ideas to solve sustainability-related challenges on campus and beyond," said UK Sustainability Coordinator Shane Tedder. "We were thrilled with the diversity of the interdisciplinary partnerships, the creativity and the potential impact of these proposals."
Seventeen interdisciplinary teams — representing 36 academic programs from 10 colleges — submitted proposals this year requesting a total of more than $583,000 for their projects.
The Sustainability Challenge Grant Program is a joint effort of the Tracy Farmer Institute for Sustainability and the Environment, UK Office of Sustainability and the President's Sustainability Advisory Committee. Funding is provided by the Student Sustainability Council, the Office of the Executive Vice President for Finance and Administration, the Office of the Provost and the Office of the Vice President for Research. In the first four years of the program 26 projects have been awarded a total of $700,000 to pursue transformational, sustainability-driven projects.