Egyptians Protest for Democracy, UK Listens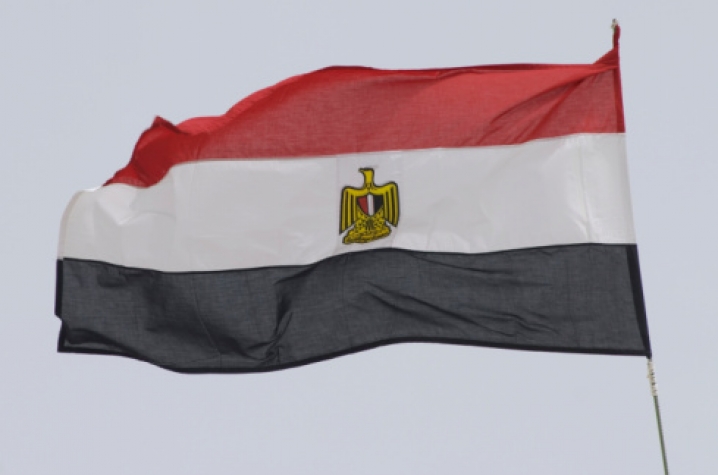 LEXINGTON, Ky. (Feb. 9, 2011) − The cries for democratic freedom in Egypt this week have been heard around the world, including the University of Kentucky.
With two students studying abroad in Cairo (both have since safely left the country) and students and faculty on campus with family ties and research experience overseas, UK's campus has had direct connections to the events occurring in Egypt, as well as other locales throughout the Middle East and northern Africa.
Ahmed Ibrahim, a graduate student in computer science, moved to Lexington with his family last August to work on his Ph.D. at UK. Shady El-Maraghi, a biology and French junior in the Gaines Program, was born in Saudi Arabia and moved to Kentucky when he was nine but has family in Egypt.
Both told UK's student newspaper, the Kentucky Kernel that they were surprised the Egyptian people have begun protesting about a government that had been corrupt and oppressive for years.
"I personally didn't think anything was going to happen," El-Maraghi said. "But I definitely support what's going on right now and the efforts of the people overcoming oppression." 
"The current situation in Cairo is just a glimpse into how Egyptian and many other Arab people have lived for thirty years or more," added Islamic Studies professor Suleiman Darrat.
Those on campus and in the Lexington area interested in showing their support in the Egyptian struggle for democracy attended a "Peaceful Rally Against Mubarak's Dictatorship" on Saturday in front of the Lexington Courthouse downtown.
 
According to Susan Carvalho, Associate Provost for International Programs, the university is planning a campus wide educational forum on Egypt at the end of February, much like the forum on Haiti last winter.
"As we try to focus on the underlying historical and cultural factors beneath the current circumstances in areas of the world like Egypt and Tunisia, this is a good time to do something similar," she said. "Besides reaching our students, we have the added advantage of helping people in the community learn something beyond the surface, which is part our mission at UK."
For news and views from UK students and expert faculty, including El-Maraghi, Darrat, Carvalho and UK geography professor Anna Secor, on the current situation in Egypt see below: 
To view a transcript of the video, click the attachment below the photo viewer. Video by Natalie Baxter, College of Arts and Sciences.
MEDIA CONTACT: Erin Holaday Ziegler, (859) 257-1754, ext. 252; erin.holaday@uky.edu