Employer Showcase Brings Job Opportunities to Students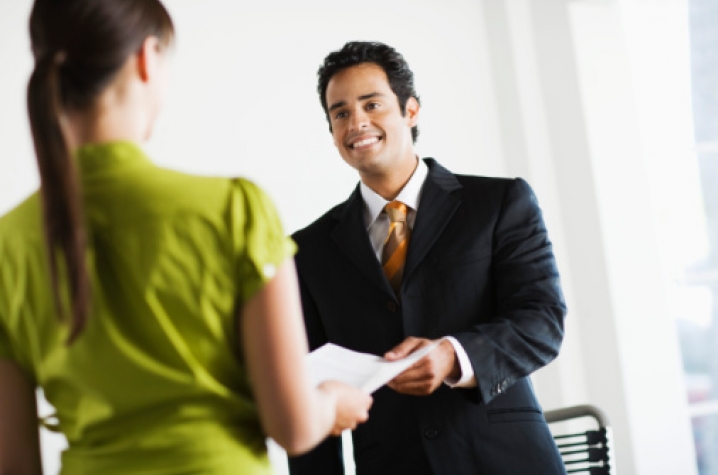 LEXINGTON, Ky. (Oct. 11, 2010) − The University of Kentucky's James W. Stuckert Career Center will bring employers in both technical and non-technical professions to campus from noon to 4 p.m. Wednesday, Oct. 13 and Thursday, Oct. 14 for the Fall 2010 Employer Showcase. The showcase, formerly known as the Career Fair, is a great opportunity for UK students and alumni to meet employers, submit resumes and learn about job opportunities. The event will be held in the UK Student Center Ballrooms.

"One of the key reasons that this is an excellent opportunity for our students and even recent alumni to come to this type of event is because we know that these companies are here for recruitment," said Lenroy Jones, associate director for employer/corporate relations for the Stuckert Career Center. "Ninety to 100 percent of these companies are actually coming to hire individuals. They're not coming to do a PR blitz."

The first day of the event will showcase employers in technical career fields such as engineering, computer science, construction, information systems/technology and scientific research. The second day will host employers in non-technical fields such as communications, accounting, banking, consulting, health care, government, management, human services, retail and sales. More than 100 employers will participate in the showcase, including private companies of all sizes, government agencies and non-profit groups. Companies with local and regional offices include Lexmark International, Bellarmine and Morehead State universities, Fayette County Public Schools, Gray Construction and ACS, a Xerox company. National companies include Insight Media, GE, Corning, Eastman Chemical Company, PNC Financial Services Group and Cummins. Non-profit and governmental organizations like Teach for America, the Peace Corps and the Army Corps of Engineers will also attend. A complete list of employers participating in the showcase is available through the Stuckert Career Center homepage at www.uky.edu/careercenter.

"If you're a student looking for full-time employment, you want to be in professional attire like you're going to an interview," advised Jones. "You're going to have a 5-10 minute opportunity to make the case for why you should be interviewed formally."

Jones advises job seekers to pay attention to details such as shined shoes, white shirts and a groomed appearance. He recommends students come by themselves rather than with friends. Applicants should bring at least 20-30 resumes kept neatly in a notebook or portfolio. The Stuckert Career Center offers free resume review and assistance during its walk-in hours 11 a.m. - 4 p.m. Monday - Thursday and 10 a.m. - 1 p.m. Friday.

Full-time job opportunities aren't the only reason for UK students to attend the Employer Showcase. Many employers will be looking for qualified interns, opportunities that can lead to full-time work in the future. The Washington Center, Lexmark and UK's International Affairs office, for example, are all looking for interns.
"Lexmark will be providing many co-ops and internships this year for students," said Krista Williams of Lexmark International. "We are very excited to be a participant of the employer showcase."
Many employers return again and again to find new talent at UK. "We have a great time getting to meet UK students in a casual, fun setting," said Ravin Marrs, human resources coordinator for Gray Construction. "We hope to be involved for years to come."

For more information on the Fall 2010 Employer Showcase, and the other career-building services offered by the Stuckert Career Center, visit the Center's webpage at www.uky.edu/careercenter.