Entertainment on Campus: No Turkeys This Week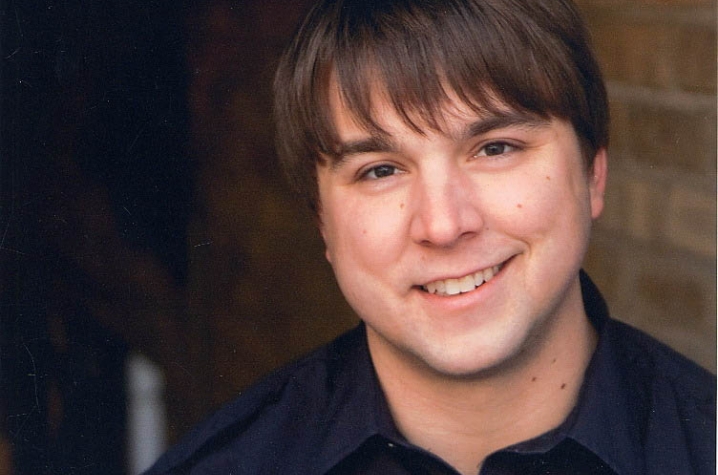 LEXINGTON, Ky. (Nov. 16, 2010) – With Turkey Day looming and the fall air getting colder, the Student Center is becoming more and more the focal point of life for the students of the University of Kentucky.

On Wednesday, Nov. 17, at 8 p.m. the Cats Den invites the campus community to the Comedy Caravan performance of Andy Woodhull. 

It was during his college years that Woodhull discovered what he wanted to be when he grew up. Since one fateful class presentation — for which he received a C — Woodhull has traveled around the United States performing an articulate and well-crafted stand-up performance. Growing up in the RV mecca of the mid-west and nourishing himself with his mother's creative culinary treats has influenced his unique take on life that has won over audiences for years. Woodhull has performed recently at the Las Vegas Comedy Festival and the Carnival Comedy Challenge in Chicago. The Butterfinger Comedy Showdown Winner is even taking his act internationally as he prepares to perform at the Just for Laughs Comedy Festival in Montreal.

The Cat's Den is located on the first floor of the University of Kentucky's Student Center. All of the events hosted by the Cats Den are free of charge to students, staff and faculty. For more information, contact catsdenuk@gmail.com. These events are sponsored by the Student Center Director's Office, a division of the Office for Student Affairs.

The Late Night and International Film Series will bring students a pre-Thanksgiving feast on Nov. 18-19.  Up first in the back-to-back special is the International Film Series with the movie "8½" at 7 p.m. Thursday in Worsham Theater, immediately followed by the Late Night Film Series movie "Away We Go" at 10 p.m. Come back on Friday, Nov. 19, at 10 p.m. for the movie "Gattaca," also shown in Worsham Theater.

The movie "8 ½" is about Guido Anselmi, an Italian director who has lost all inspiration for his upcoming movie, and it's too late to back out. Aside from the fact that he can't make the film, his mistress, wife, producer and all the rest of his friends are pressuring him about one thing or another. So he retreats into his dreams to shelter himself from the pressure and finds inspiration to make his film and to face the world.

In "Away We Go," a couple who is expecting their first child travel around the U.S. in order to find a perfect place to start their family. Along the way, they have misadventures and find fresh connections with an assortment of relatives and old friends who just might help them discover "home" on their own terms for the first time.

"Gattaca," takes place in the future where society uses genetic makeup to determine social status. Society has categorized Vincent Freeman as less than suitable given his genetic make-up, and he has become one of the underclass of humans that are only useful for menial jobs. To move ahead, he assumes the identity of Jerome Morrow, a perfect genetic specimen who is a paraplegic as a result of a car accident. With professional advice, Vincent learns to deceive DNA testing. Just when he is finally scheduled for a space mission, his program director is killed and the police begin an investigation, jeopardizing his secret.

All Late Night and International Film Series movies are sponsored by the Student Center Director's Office, a division of Student Affairs, and are free to the campus community.