Final Days of UK Presidential Search Progressing Well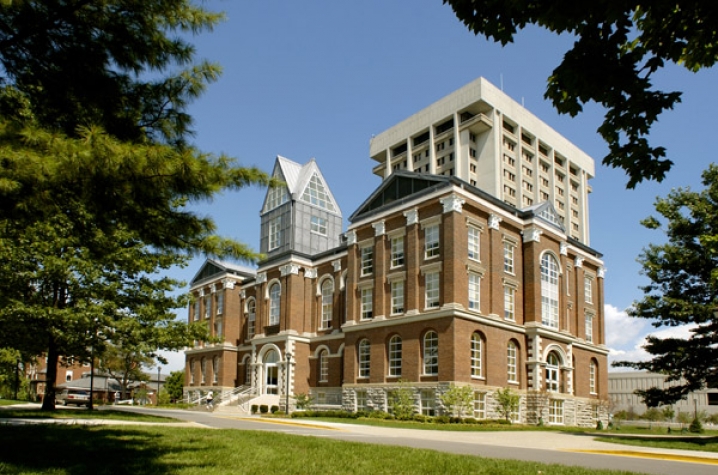 HEBRON, Ky. (April 30, 2011) -- University of Kentucky Board of Trustees Chairman Britt Brockman said Saturday that he is "optimistic that we will select a president from the very qualified pool of candidates that we have" this weekend.
Brockman and the full UK Board of Trustees are interviewing finalists for the university's 12th president all day Saturday and tomorrow morning at a hotel in Northern Kentucky. Brockman said he believed the board would be able to start deliberating about the next president by about 1 p.m. Sunday, May 1, with the hopes of naming a preferred candidate within several hours.
Brockman did not identify how many candidates are being interviewed, but he did say during a break in interviews Saturday that spouses of the finalists are included in the sessions with board members. Also in attendance are faculty, staff and student representatives from the presidential search committee. The trustees began meeting Saturday at 6:45 a.m. and concluded at shortly after 5 p.m.
"We are hiring a president, but board members also are interested in the dynamic between the candidates and spouses," Brockman said.
Brockman also described the interview sessions as a dialogue about a "multitude of questions regarding the university and the Commonwealth."
When the interviews are completed, the board briefly discusses initial impressions of each candidate. During this two-day period, and before deliberations begin, Brockman said he also anticipated that the board would review each candidate's credentials and the background checks that have been conducted by the search consultants, Greenwood/Asher.
If a preferred candidate is named Sunday, that candidate will spend Monday on campus in forums with faculty, staff and students as well as other meetings. The full Board of Trustees hopes to extend a formal offer to the next president at its regularly scheduled meeting, Tuesday, May 3.
That candidate would replace current UK President Lee T. Todd Jr., who announced in September that he would be retiring in June after 10 years as head of his alma mater. The new president is expected to start July 1.