Former Black Panther Visits UK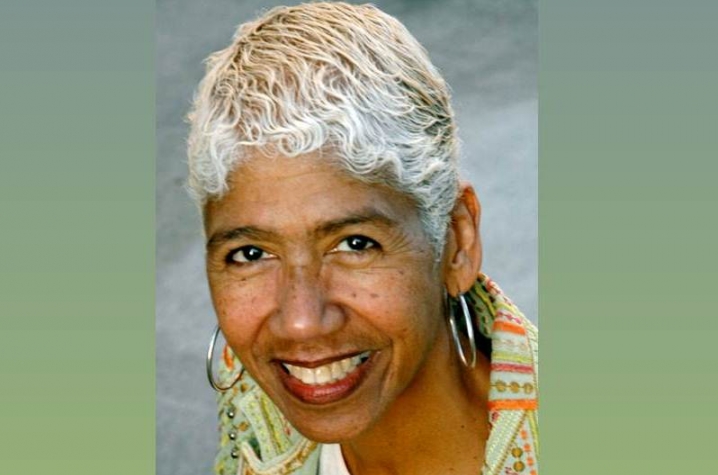 LEXINGTON, Ky. (March 23, 2011) — University of Kentucky students will have the opportunity to ask a nationally-renowned human rights activist, educator and former Black Panther Party (BPP) member questions of their own on campus this week.
UK history professor Jakobi Williams will conduct an intimate interview with Ericka Huggins in "Up Close and Personal: A Conversation with Professors Ericka Huggins and Jakobi Williams" at 4 p.m. Thursday, March 24, in the Student Center Ballroom. Students are also encouraged to come with questions of their own.
Huggins is a former Black Panther Party leader and former political prisoner. She has spent the last 25 years lecturing throughout the United States about human rights restoration, whole child education and the role of spiritual practice in sustaining activism and promotion of social change. 
Williams will interview Huggins about her time as a member of the BPP and other human rights issues. 
"The intention of a public interview is to invite students to participate in the process and to engage Huggins themselves," Williams said. "This is a great opportunity for students to hear a part of history from someone who lived it."
Huggins' political activism began in 1963, when she attended the Great March on Washington. In 1969, she became a leader in the Los Angeles chapter of the BPP with her husband, John.  Huggins was 18.
Three weeks after the birth of their daughter Mai, Huggins became a widow at 19, when her husband, along with Alprentice "Bunchy" Carter, was gunned down on the UCLA campus. Huggins brought her husband's body to New Haven, Conn., for burial and stayed in the area to open a new BPP chapter.
In May 1969, Huggins and fellow Black Panther Party leader Bobby Seale were targeted and arrested on conspiracy charges in New Haven, sparking calls for "Free Bobby, Free Ericka" across the country and around the world.
Huggins was imprisoned for almost two years before her charges were dropped. Her trial, one of the longest and most celebrated of the era, spawned several books, including "Agony in New Haven: The Trial of Bobby Seale, Ericka Huggins and the Black Panther Party" by Donald Freed.
Huggins is currently a professor in Women's Studies at California State University, East Bay, where she brings spiritual activism and social justice to her teaching.
 
 
MEDIA CONTACT: Erin Holaday Ziegler, (859) 257-1754, ext. 252; erin.holaday@uky.edu