Grad School Seeks Honorary Degree Nominees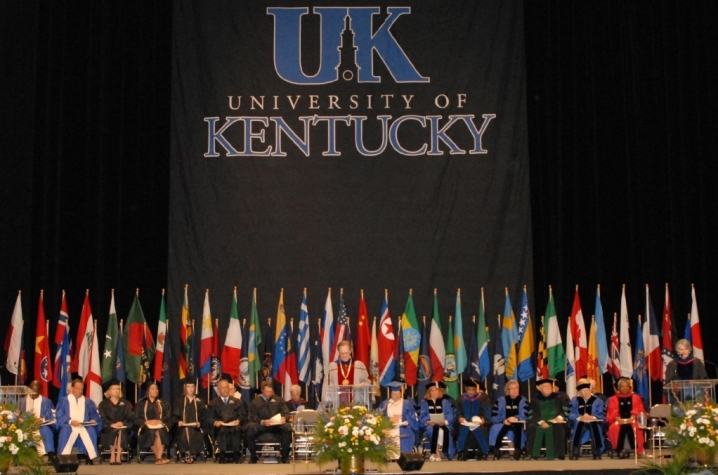 LEXINGTON, Ky. (Sept. 21, 2010)− The University of Kentucky grants honorary doctorates in order to recognize those who exemplify UK ideals through continued national or international achievement and distinction.  The University Joint Committee on Honorary Degrees is now soliciting nominations for degrees to be awarded at May 2011's Commencement exercises.  
In awarding Honorary Degrees, UK pays tribute to those whose life and work demonstrates professional, intellectual or artistic achievement, as well as recognizing and appreciating those who have made significant contributions to society, the state and the university.  Honorary Degrees highlight the diverse ways in which these contributions can be made and send a message that principles and values are important. Well-chosen honorees affirm and dignify the university's own achievements and priorities.
Honorary degrees may be conferred upon those who have achieved distinction through outstanding intellectual or creative achievements, or through outstanding leadership in education, business or public service.
Nominations may be made by faculty, students, staff and friends of UK and should be e-mailed to Assistant Provost Pat Whitlow by Monday, Nov. 1.  Please submit all nomination material as electronic attachments to Whitlow at pat.whitlow@uky.edu. Please include a curriculum vita, resume or bio of the nominee. For more information, please visit http://www.research.uky.edu/gs/HonoraryDegrees.html
.