How UK Spent the Summer: Welcoming Wildcats to Campus
Video Produced by UK Public Relations and Marketing. To view captions for this video, push play and click on the CC icon in the bottom right hand corner of the screen. If using a mobile device, click on the "thought bubble" in the same area.
LEXINGTON, Ky. (Aug. 15, 2018) — The date May 5, 2018, marked the "unofficial start of summer" at the University of Kentucky. That's because over 30,000 students packed up their residence hall rooms, returned their books and headed home. There's always a stillness during these first few days without students, but it doesn't last for long.
While the majority of students are waiting for school to start back up, so they can reunite with their friends, the faculty and staff at UK are hard at work helping the incoming freshmen learn what it means to be a Wildcat.
The incoming class of 2022 arrived on campus to learn, discover and experience all that UK has to offer at "see blue." U orientations throughout the summer. Organizers worked hard to help students achieve more than preparedness or getting a class schedule made. The goal is to make a new beginning less intimidating by helping the students become acclimated to campus and giving them the resources they need to be successful.
The first day of the two-day orientation provides students with an in-depth overview of life at UK. Students participate in a resource fair where nearly 50 programs and departments answer questions and showcase the many opportunities available on campus. Additionally, students get plugged in with a UKonnect small group led by a current UK student. This allows students to meet other new students while gaining advice and learning what life is like as a student at UK and how to best utilize campus resources to be successful.
The second day focuses on the student's academic success and preparing them for the fall academic term. Students meet with their academic college and advisors to begin their degree plans and register for their fall classes.
For the first time, students were able to experience "see blue." U at the newly renovated Gatton Student Center.
"It was exciting to have our students experience the new Gatton Student Center during orientation this summer," said Stephen Barnett, senior associate director of admission and senior associate registrar. "The Gatton Student Center is the campus living room and whether it was having lunch, meeting with campus representatives, shopping in the UK Bookstore or taking in a movie, all of our orientation attendees and their guests were thrilled with everything this new facility will provide to our students and campus community." The incoming class of 2022 had plenty to explore beyond their traditional orientation activities, as well.
One thing the freshman class may not see during their orientation is the planning and work put into making orientation both inviting and helpful. Once the two days are over for the families and students, the employees at UK prepare to begin the process all over again, 11 more times!
At "see blue." U the entire campus comes together as employees work toward the common goal of helping orientation run smoothly, all while supporting future students.
"Each year during 'see blue.' U it's amazing to watch so many campus partners come together to welcome our new students and their families and guests to the UK community by showcasing everything our university has to offer," Barnett said. "It takes a lot of work by many faculty, staff and students of the university to make each orientation successful and the Office of Enrollment Management is appreciative of what each person does to assist us in helping transition our new students to UK."
Over the four-week period, more than 4,300 new students participated in "see blue." U. The campus came together to help support the freshman class and continued working diligently during the summer to create a new home for the class of 2022, which creates an amazing atmosphere that represents the university in the best way possible — as advocates for the students.
For many, summer is a time to slow down, get a break from school and maybe take a vacation. At the University of Kentucky, summer is when our faculty, staff, clinicians and students prepare for a new school year, conduct research, treat patients and gain experience through internships and service work. Class may not be in session, but at UK we never slow down.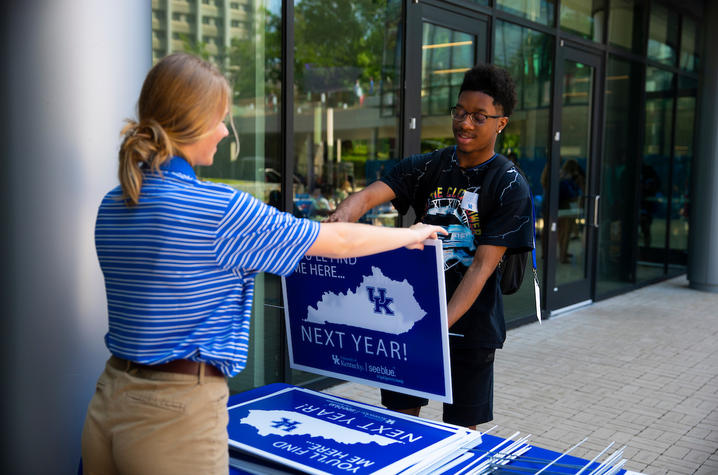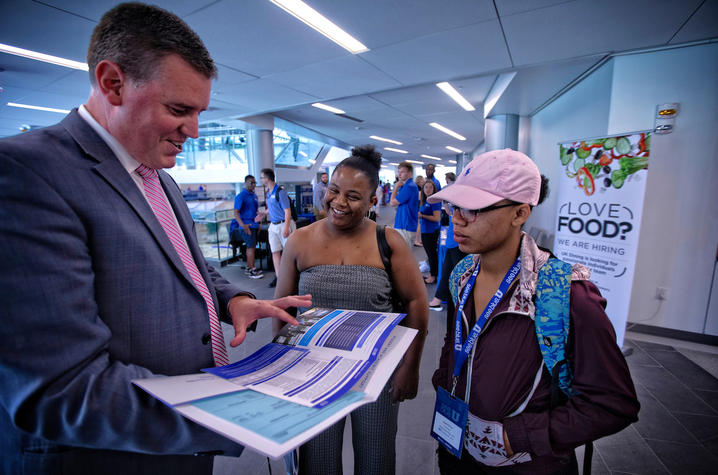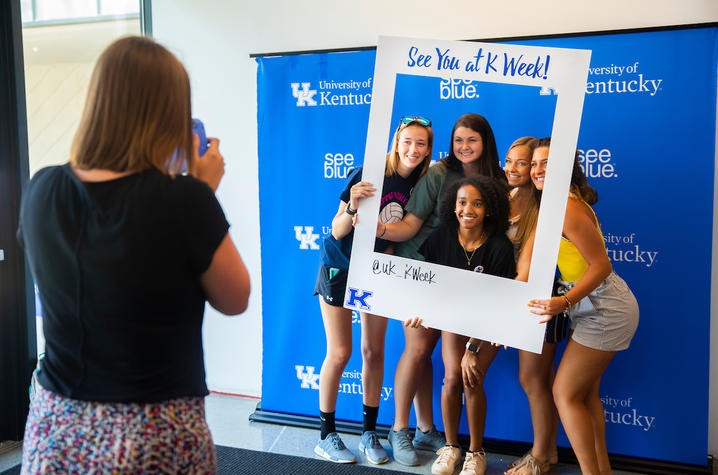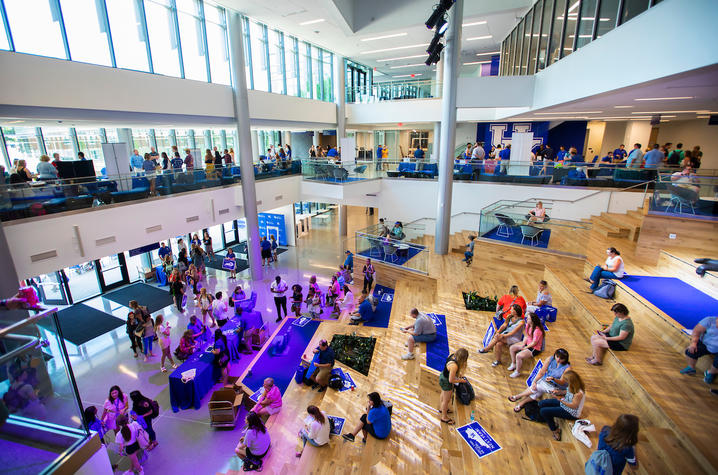 UK is the University for Kentucky. At UK, we are educating more students, treating more patients with complex illnesses and conducting more research and service than at any time in our 150-year history. To read more about the UK story and how you can support continued investment in your university and the Commonwealth, go to: uky.edu/uk4ky. #uk4ky #seeblue