Inaugural One Day for UK Campaign Encourages Giving Back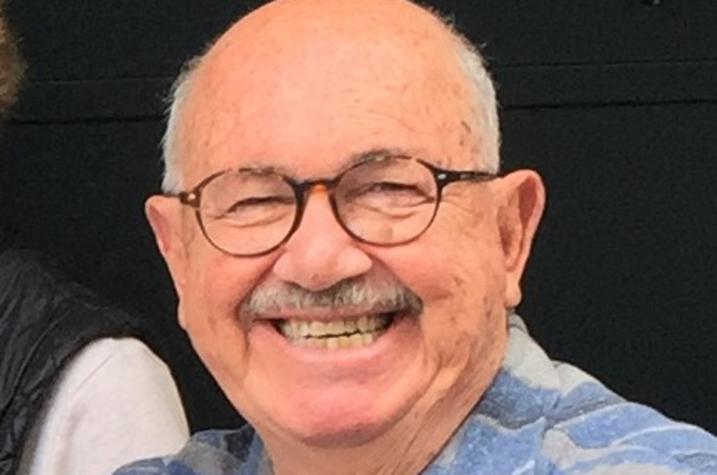 LEXINGTON, Ky. (April 12, 2019) — As One Day for UK quickly approaches, many people who wish to support UK's campus community are thinking of ways they can give back to the university that has served so many throughout the Commonwealth and beyond. The inaugural 24-hour campaign dedicated to raising awareness and encouraging people to support the college, unit or cause of their choice, is set for Wednesday, April 17.
Ambassadors for the event — students, alumni, friends, faculty, staff and parents  — will promote One Day for UK through their personal social media accounts. By conducting the campaign online, UK hopes to reach a broader audience, including reconnecting with alumni, engaging young alumni, and motivating its strongest supporters to make a gift. One Day for UK also supports the university's comprehensive campaign, Kentucky Can: The 21st Century Campaign, which increases opportunities for student success, funds innovative research, improves health care, strengthens the alumni network and supports athletic programs.
Many areas throughout the university have targeted specific funds for One Day for UK. For example, the UK College of Fine Arts is raising money for the Student Opportunities Fund to support student travel costs and fees related to quality experiences for them outside the classroom. Their goal is $20,000.
"When students participate in conferences, exhibitions, performances, competitions, internships and advocacy events, among other activities, they acquire skills to innovate and lead in a rapidly changing workplace," said Mark Shanda, dean of the College of Fine Arts.  "I encourage everyone to support the fund and join me in creating defining moments along our students' paths to success!"
The College of Fine Arts offers a comprehensive array of educational programs devoted to the visual and performing arts, including the School of Art and Visual Studies, the Department of Theatre and Dance, the Department of Arts Administrationand the School of Music. The college also includes the Singletary Center for the Arts and the UK Art Museum. Additionally, the One Day for UK event is coinciding with the School of Music's 100th anniversary. The School of Music, internationally recognized for excellence in performance, music education and research in music, has played an important part in the development of musical life in Kentucky and beyond since 1918.  
Prominent Lexington businessman Ben C. Kaufmann and his wife Janet Zusman, are strong supporters of the College of Fine Arts, its faculty and students, and the Lexington community at large. They have attended numerous music concerts and have even traveled abroad to support student performers.
Kaufmann currently serves on the College of Fine Arts campaign committee and will play an integral role in One Day for UK.  For all monies raised, he will match donations up to $10,000 for the Student Opportunities Fund in the College of Fine Arts.
"We support UK students, particularly those in creative activities such as opera, orchestra and other arts, for two reasons: 1) the university is a jewel to have in our community with all of the sophisticated and artistic events it provides; 2) the support we give musicians for events and trips offers them a vision beyond the boundaries of campus," Kaufmann said.
Kaufmann's philosophy of generosity and sharing was instilled in him at a very early age by his parents and he says he looks for opportunities to give. He is a big believer in the importance of education for young students as well as college students. He mentors third-graders at Ashland Elementary School who need extra attention with math and reading skills. In addition to attending School of Music events, he also supports the endeavors of several music faculty. 
"Ben Kaufmann has been a tremendous supporter of the arts, not only to the University of Kentucky but to the entire Commonwealth," said UK Opera Theatre Director Everett McCorvey. "Ben's decision to invest in the University of Kentucky through the arts has paid dividends. From supporting opera in the local schools to supporting students who travel to perform around the world, Ben believes in helping performing artists realize their dreams.  With his quick wit, his love of music and laughter and his kind heart, Ben gladly supports the dreams and aspirations of students and faculty alike. This is indeed music to the soul.  His philanthropic gifts will leave a legacy and provide opportunities for students and faculty at the University of Kentucky for generations to come.  For this, we are deeply grateful."
Kaufmann has spent his life building a successful business as a financial advisor and supporter of various community organizations and nonprofits. His passion for giving back is a deeply personal one.
"I want the other person to be better off by meeting me. I want to add something positive to their life," he said.
Go to www.onedayforuk.uky.edu to support the College of Fine Arts Student Opportunities Fund on April 17 or other university funds. Donors can make a gift before April 17 by sending a check in the mail or by visiting Network for Good.