It's Time to Register to be Vaccinated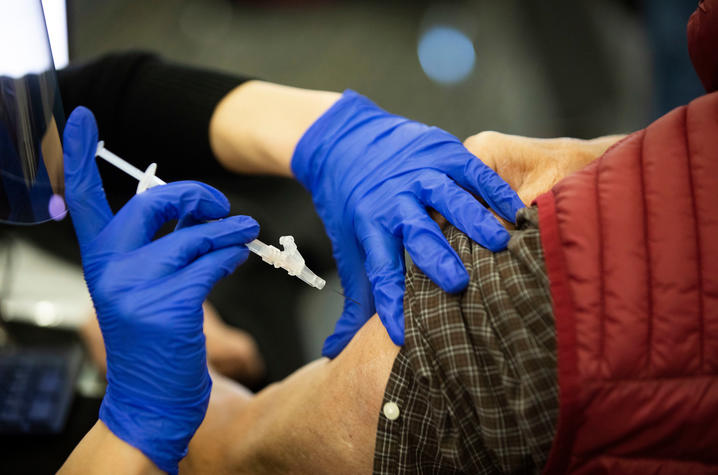 LEXINGTON, Ky. (March 18, 2021) — University of Kentucky President Eli Capitlouto sent an email to faculty, staff and students this evening encouraging everyone to register for a COVID-19 vaccination following an announcement by Gov. Beshear today.  Please the see the message below.
Dear Campus Community,
Gov. Beshear announced this afternoon that on April 12, everyone 16 and older will be eligible to receive a COVID-19 vaccine.
It is an exciting development, and it reinforces the need for everyone to register to be scheduled for a vaccination, if you are interested.
Here's how:
Go to ukvaccine.org.
There, you can fill out basic information about yourself and indicate your desire to be scheduled for a vaccination.
This is the first step in the process and necessary to receive an invitation to be vaccinated.
UK and UK HealthCare are operating the largest vaccination clinic in Kentucky, administering vaccines to more than 4,000 people a day. We've now provided more than 140,000 doses, representing some 100,000 people.  
We have dedicated the people and talent, capacity and infrastructure, to vaccinate our community. Signing up to start that process is essential and will mean we are one step closer to returning to normal operations as soon as possible.
Thank you for your continued commitment to our community and the health and safety of everyone in it.
Eli Capilouto