Jennifer Greer Named Dean of College of Communication and Information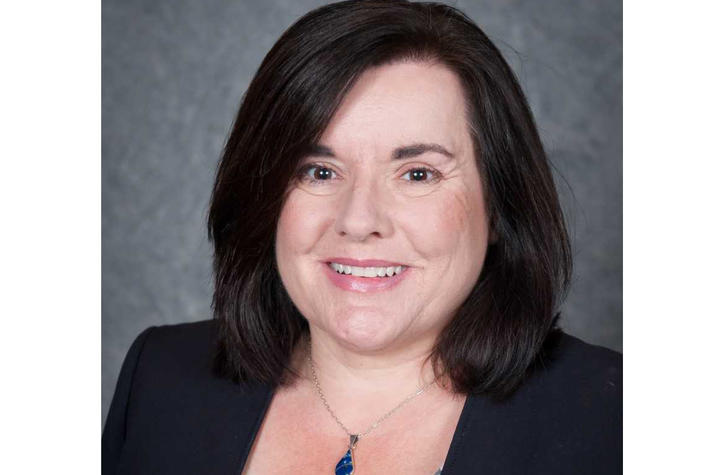 LEXINGTON, Ky. (May 30, 2019) — Jennifer D. Greer has been named dean of the University of Kentucky College of Communication and Information, which houses the Department of Communication, the School of Journalism and Media, the Department of Integrated Strategic Communication, the School of Information Science, and the Graduate Program in Communication.
Greer will join UK in August, pending approval by the UK Board of Trustees, taking over for interim Dean Derek Lane, who will continue his positions as a professor in the Department of Communication and senior associate dean in the college.
"We are thrilled to welcome Jennifer Greer to the UK family," said Provost David W. Blackwell. "She has rich experience as an administrator, leader and scholar, having served for 19 years in academic administration at two state flagship universities. I am confident that she will lead the College of Communication and Information into a new era of excellence."
Greer, a tenured professor with 19 years in academic administration at the University of Alabama and the University of Nevada, currently serves as associate provost at the University of Alabama, a position she's held since August 2014. In that role, she handles faculty personnel issues, faculty orientation and leadership programs, and oversees several academic support and compliance units in Academic Affairs.
Her other administrative service includes nearly three years as an interim/acting dean, seven years as a chair, and four years as a graduate director at her previous two universities. She holds a doctorate from the University of Florida, a master's from the University of Kansas, and two bachelor's degrees from the University of Missouri.
She has been recognized for her excellence in teaching, winning collegewide teaching awards at Nevada and Alabama. She was also honored with a university award for excellence in academic advising at Alabama.
Greer served as president of the Association for Education in Journalism and Mass Communication in 2017-2018. She has extensive experience working as an author, coordinator or final reader of Accrediting Council on Education in Journalism and Mass Communications accreditation self-studies. She also has worked on accreditation reports for the Southern Association of Colleges and Schools Commission on Colleges accreditation and assisted with external review panel site visits for the American Library Association Committee on Accreditation. Greer also has worked with general education committees at two universities and chaired the university's Graduate Council at Nevada.
"The University of Kentucky and the College of Communication and Information are well positioned and are on a strong trajectory," Greer said. "I'm honored that Provost Blackwell has entrusted me to work collaboratively with an outstanding group of faculty and staff at a critical time in the college's history. Together, we will strive for continued excellence in fulfilling our teaching, research and service missions while we work to secure a new, state-of-the-art facility in which to educate the next generation."