Journalism Alumni to Participate in Symposium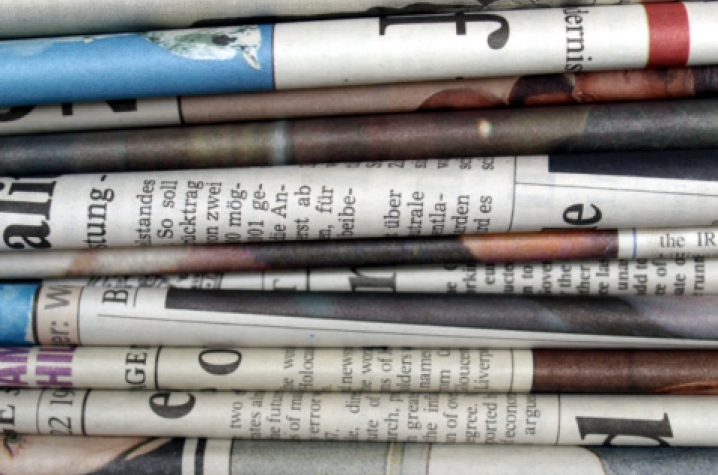 LEXINGTON, Ky. (Nov. 16, 2010) − The field of journalism is changing quickly, but there are still challenging employment opportunities for students. The ninth annual Richard G. Wilson Journalism Alumni Symposium will bring five graduates of the University of Kentucky School of Journalism and Telecommunications back to campus to discuss how graduates can find their first journalism jobs. The symposium will be held at 6 p.m. Wednesday, Nov. 17 in the William T. Young Library auditorium.
 
"Our students and faculty know that the expectations for new journalists are changing," said Beth Barnes, director of the UK School of Journalism and Telecommunications. "This discussion will let our current students hear from recent graduates about what it takes to succeed in today's world of multimedia journalism."
The panel includes both print and broadcast journalists:
Angie Beavin is a reporter with WKYT-TV, the CBS affiliate in Lexington. She works for the station's morning, noon and afternoon news shows. After graduating in May 2009, she started her career in Hazard, Ky., at WYMT-TV, a CBS affiliate. She served as a reporter and anchor, also producing at times. Angie majored in broadcast journalism and minored in political science. During college she interned at the local NBC station, WLEX-TV, and also had internship experience in New York City at the Fox News Channel.  She will serve as the panel's moderator.
Megan Boehnke covers higher education and the University of Tennessee for the Knoxville News Sentinel, most recently covering the selection of a new UT system president. Before arriving in Knoxville in May, she spent two and a half years at The Arizona Republic, the state's largest newspaper, where she covered public safety in the bedroom communities of Chandler and Tempe. She is a 2007 graduate, and was the editor of The Kentucky Kernel.
Andrew Dawson is a reporter with WBKO-TV, the ABC affiliate in Bowling Green. While at UK he interned at cbssportsline.com and WLEX-TV. He is a December 2009 graduate.
Keren Henderson is news editor for The State Journal in Frankfort. She is a 2005 graduate. She has held her current post for five years and enjoys connecting with the community and trying to boost the readership of a small Kentucky daily. She also teaches English at a Lexington cooperative for high school students. Each year, she takes an extravagant vacation and writes about it. Last year: Germany. This year: Egypt.
Derek Poore covers youth and outdoor sports at The Courier-Journal in Louisville. He has been with the paper since 2006. Before his 2005 graduation, he interned as a reporter at The Cincinnati Post, The Paducah Sun and The St. Louis Post-Dispatch. In spring 2006, he was a member of the Washington Center for Politics and Journalism Semester in Washington, D.C. Poore also is a multimedia producer at The Courier-Journal, and has staffed UK's Picture Kentucky photojournalism workshop and served on the faculty of Western Kentucky University's Mountain Workshops.

The annual journalism symposium is named in honor of Richard G. Wilson, longtime education and political reporter for The Courier-Journal who was inducted into the Kentucky Journalism Hall of Fame in 1999. He served as interim director of the School of Journalism and Telecommunications in 2002-03 and initiated the symposium during that year. During a long and distinguished career, he was recognized as one of the best reporters in the state.
 
For more information about the event, contact Mike Farrell in the School of Journalism and Telecommunications at (859) 257-4848.