Julian Vasquez Heilig Named Dean of College of Education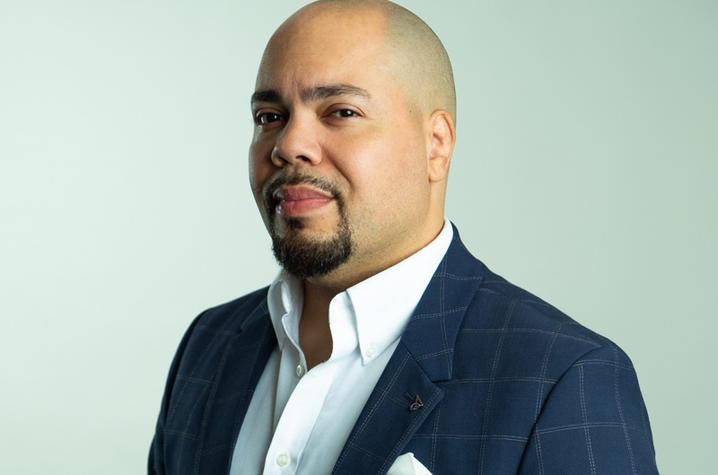 LEXINGTON, Ky. (June 5, 2019) — Julian Vasquez Heilig has been named dean of the University of Kentucky College of Education. Vasquez Heilig, an award-winning leader, teacher and researcher, comes to UK from California State University, Sacramento, where he was a professor of educational leadership and policy studies and director of the Doctorate in Educational Leadership program.
He will join UK in July pending approval by the UK Board of Trustees and will take over for interim Dean Rosetta Sandidge.
"We are excited to welcome Julian Vasquez Heilig to the UK family," said UK Provost David W. Blackwell. "As a thought leader in the field of education, he brings with him an exemplary scholarly record and a deep commitment to student and faculty success." 
Vasquez Heilig received his Ph.D. in educational administration and policy analysis and a master's degree in sociology from Stanford University. He also earned a master's in higher education and a bachelor's degree in history and psychology from the University of Michigan.
A prolific scholar, in the last decade alone, Vasquez Heilig has been an author or co-author on nearly 50 peer-reviewed journal and/or refereed articles or law reviews as well as chapters. Topics have been diverse in range and scope, covering issues such as racial equity and teacher preparation among many others.
He has been honored with more than 30 teaching, research and service recognitions, including a Ford Foundation fellowship, the American Educational Research Journal Outstanding Reviewer award, and named as a Diversity in Education Magazine Multicultural Champion. He also served as the education chair for the California Hawaii State Conference of the NAACP.
Vasquez Heilig's work in higher education also includes serving on the faculty and as an academic leader at the University of Texas at Austin from 2006 to 2014.
"I look forward to leading the college dialogically and innovatively to impact the educational success of students in Kentucky and beyond," Vasquez Heilig said.
You can read more about his background here: www.uky.edu/PR/News/Julian_Vasquez_Heilig_CV.pdf.