Kentucky Leads Tennessee in Big Blue Crush, More Donations Needed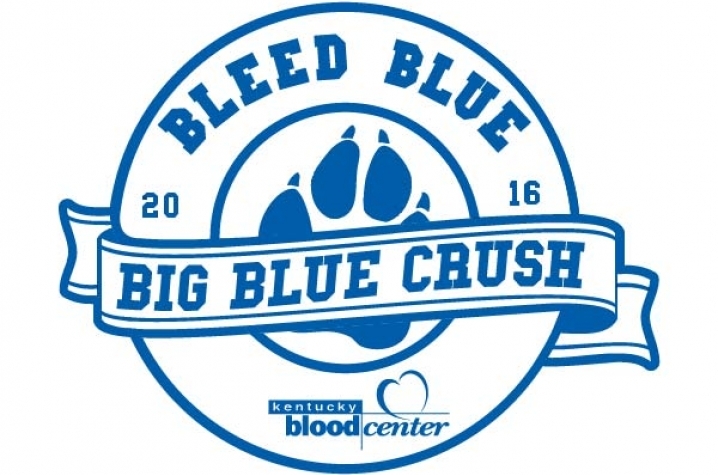 LEXINGTON, Ky. (Nov. 16, 2016) – After completing the first two days of the 29th annual Big Blue Crush blood drive, Kentucky leads Tennessee, 990 to 772.
"While it looks like we're well on our way to our seventh victory in a row, we urge Cat fans to keep coming out strong to not only ensure the win but the holiday blood supply, too," said Martha Osborne, Kentucky Blood Center's executive director of marketing and recruitment.
Big Blue Crush is a yearly blood battle between University of Kentucky and University of Tennessee fans, sponsored by the Kentucky Blood Center (KBC) in partnership with DanceBlue and the UK Center for Community Outreach. It helps assure a strong blood supply heading into the holidays.
Not only can donors have a direct impact on others by giving blood, but Kentucky Blood Center will also donate $5 to the DanceBlue team of a donor's choice. Funds can also be allocated to the general DanceBlue fund. Ask for a DanceBlue slip at the drive.
Big Blue Crush continues through Friday.  Here are locations of blood drives on campus the rest of this week.
Wednesday, Nov. 16:
UK Singletary Center for the Arts – 10 a.m.-6 p.m.
Thursday, Nov. 17:
UK Singletary Center – 10 a.m.-6 p.m.
UK Johnson Center – 1-7 p.m.
UK Hospital Bloodmobile (on Rose Street) – 8 a.m.-5 p.m.
Friday, Nov. 18:
UK Singletary Center – 10 a.m.-4:30 p.m.
Young Library – 10 a.m.-4 p.m.
UK Hospital Bloodmobile (on Rose Street) – 8 a.m.-5 p.m.
Donor Centers will be open special hours during Crush week, 9 a.m. to 7 p.m. Monday-Friday. In Lexington, those are the Andover Donor Center in the Andover Shoppes and the Beaumont Donor Center in Beaumont Centre.
Everyone who registers to give blood during Big Blue Crush will receive a Crush T-shirt and a chance to win a pair of tickets to watch the Cats and the Cards on Nov. 26 at Papa John's Stadium.
Blood donors must be 17-years-old (16 with parental consent), weigh at least 110 pounds, be in general good health, show a photo ID and meet additional requirements.
Kentucky now leads the annual competition 15 to 12 with one tie and has won the competition six years in a row.
For more information about KBC, visit kybloodcenter.org or call 800-775-2522.