Leaders Discuss the Future of P20 Education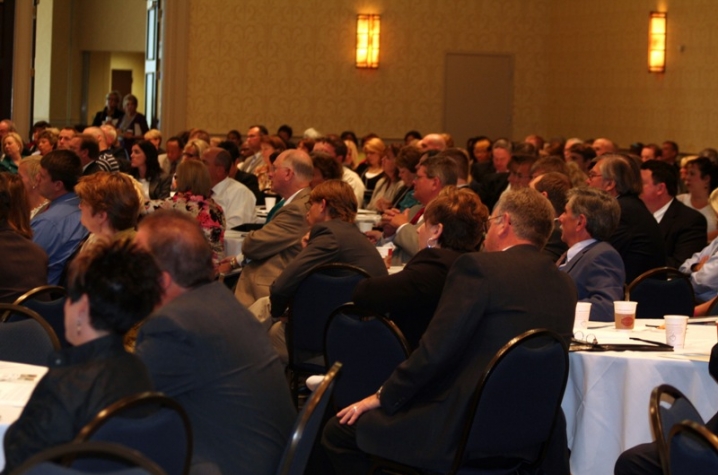 LEXINGTON, Ky. (Sept. 13, 2010) - As one of six states in the nation selected to innovate education, Kentucky recently gathered leaders from within the state and beyond at the Hyatt Regency in Lexington to discuss the demands the 21st century have placed on learning systems.
The meeting was one of six being held across the nation in Kentucky, New York, Maine, Ohio, Wisconsin and West Virginia – the states chosen by the Council of Chief State School Officers (CCSSO) to develop transformative educational practices. 
The Kentucky Board of Education voted to support the Kentucky Department of Education's commitment to the CCSSO partnership through the development of a statewide P20 innovation lab. While housed and led by the University of Kentucky in its College of Education, the effort has expanded to involve other Kentucky universities, other colleges at UK and school districts from around the state.
Supported by the Stupski Foundation, Kentucky's school superintendents, colleges of education faculty and administrators, state education department officials and other leaders in education used the event to kick-off efforts to collectively transform education to better serve today's students. 
Featured speakers included:
--Terry Holliday, Kentucky Education Commissioner
--Lee T. Todd Jr., University of Kentucky President
--Gene Wilhoit, Executive Director of the Council of Chief State School Officers
--Scott McLeod, Associate Professor at Iowa State
--Ted Stilwill, Stupski Foundation Network Director
--Valerie Hannon, Director of Education and Chidlren's Services, The Innovation Unit (via Skype from London, England)
--Mary John O'Hair, Dean of the UK College of Education
-- Lab Directors from the Kentucky P20 Innovation Lab at the UK College of Education
For more information about the Kentucky P20 Innovation Lab, visit www.p20lab.org.