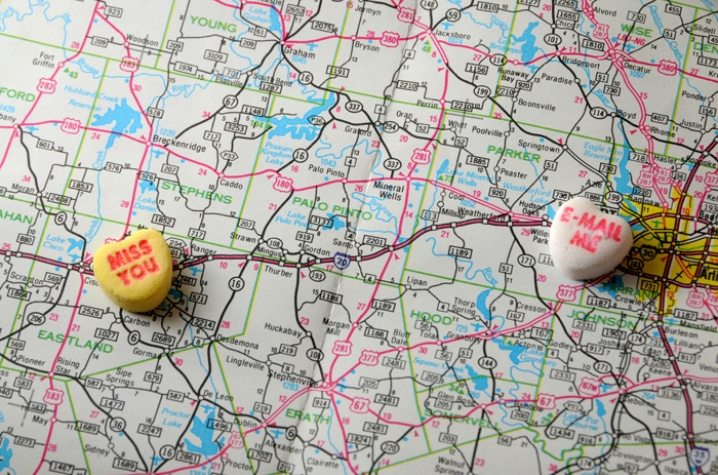 LEXINGTON, Ky. (Feb. 4, 2011) – From love to laughter and even music, that Cats Den has something to offer everyone this week.
A love lecture will entice students to learn all about relationships at 7 p.m. Monday, Feb. 7. Laura Stafford of the University of Kentucky Department of Communications will present "Missing You: How to Make Long Distance Relationships Work." Comedy Caravan brings funny man Dobie Maxwell to the Cats Den at 8 p.m. Wednesday, Feb.9. And, rounding out the week, the Cats Den is proud to bring a free concert featuring The Abe Parker Trio at 8 p.m. Friday, Feb. 11.
Being away from the one you love can be difficult, even depressing; however you are not alone. For many college students, this has become a way of life in the global world in which we live. In a special lecture, "Missing You: How to Make Long Distance Relationships Work," Stafford will take a look at how style translates into personal communication and how this affects our relationships and how this can be both beneficial and hindrances to long distance relationships. Questions will also be taken from the audience.
Dobie "Mr. Lucky" Maxwell has been performing his stand up comedy act longer than most of the freshman class has been alive. Since beginning his career in 1985, Maxwell has traveled through 48 states and Canada promoting what the Mundelein Review calls "his raucous tales of woe and growing up." Not only that, but his live performances have been described as a whirlwind of worlds that test the stamina of the audience. Combine this with the fact Maxwell prides himself on never giving the same performance twice, and this is sure to be a one-of-a-kind performance.
Lexington native indie rock band, the High Water Marks, recorded their debut album in 2003. Since then, the harmonious quartet has taken its beats all over the world. With the CDs "Polar" and "Songs about the Ocean," their catchy tunes are sure to please. Featuring an opening act by the Louisville-based Young Lions, the Cats Den is prepared to rock all night long on Friday, Feb. 11.
The Cat's Den is located on the first floor of the University of Kentucky's Student Center. All of the events hosted by the Cats Den are free to students, staff and faculty. For more information, contact catsdenuk@gmail.com. These events are sponsored by the Student Center Director's Office, a division of Student Affairs.