A Lyrical Chat Coach Roach Would Be Proud Of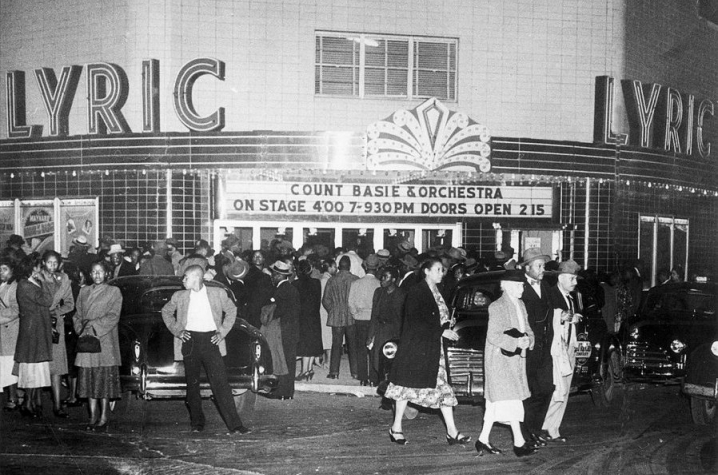 LEXINGTON, Ky. (Oct. 14, 2010) -The University of Kentucky's African American Studies and Research Program (AASRP) is partnering with Lexington's newly renovated Lyric Theater to bring the campus and the community a conversation.
The AASRP and Lyric Theater will combine efforts to present the S. T. Roach Community Conversation series, beginning Nov. 11 at the theater. The conversations are scheduled for the second Thursday of each month from 5:30-7 p.m. 
The Lyric was a leading entertainment center in Lexington's African-American community, hosting first-run films, black films and entertainers like the Temptations, Duke Ellington, Ella Fitzgerald and Ray Charles from 1948 until 1963.
AASRP's monthly Community Conversation, in the vein of its Carter G. Woodson Lecture Series on campus, will feature UK's black faculty presenting their research, interacting and serving the community in a familiar setting.
Scheduled speakers include UK English professor and renowned author Frank X. Walker and Wayne Lewis, assistant professor in UK College of Education's Department of Educational Leadership Studies.
Conversations will feature light refreshments, a 45-minute lecture, as well as a question and answer session.
Named for community leader and legend, Coach S. T. Roach, the series will honor the values of the late Kentucky State University basketball player, who later had a successful teaching and coaching career.
Roach led Lexington's original Paul Laurence Dunbar High School to two Kentucky High School Athletic League state championships and, after integration, to two runner-up finishes in the Kentucky High School Athletic Association's Sweet Sixteen.
Roach, a member of the UK Athletics Association, made the motion to hire Tubby Smith as its first black men's basketball coach in 1997.
"I knew he took a lot of pride in that," Smith told the Lexington Herald-Leader, "and I was proud that he was the guy who did that." Roach said at the time that he was "just thankful the good Lord let me live long enough to see this happen. I never thought this day would come."
When UK moved into Rupp Arena in 1976, Roach went to then-UK president Otis Singletary about ensuring that Lexington's black community would have access to lower-level tickets in the new basketball palace.
Lyric Theater, located at the corner of East Third Street and Elm Tree Lane in downtown Lexington, will celebrate its Grand Opening in a four-day reopening celebration from Oct. 28-31. The AASRP is now scheduling speakers for the Community Conversation.
For more information on the S. T. Roach Community Conversations, please contact AASRP at (859) 257-3593 or Sonja Feist-Price at (859) 257-4270 or smfeis@email.uky.edu.