Martin Luther King Day Holiday Transit Changes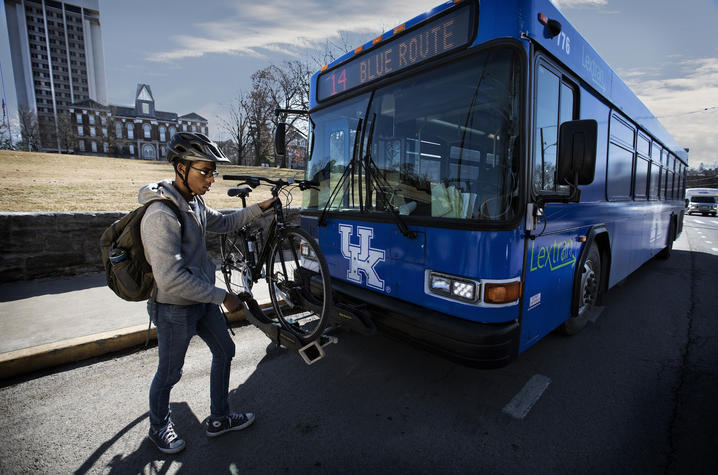 LEXINGTON, Ky. (Jan. 18, 2019) — The campus Blue and White routes (Lextran 14) and the Green Route Connector (Lextran 26) will not operate on Monday, Jan. 21, during the Martin Luther King Jr. Day holiday. Additionally, the Pink Route (Kentucky Clinic Shuttle) and the Orange Route (UK HealthCare) will not run on Monday, Jan. 21.
The Yellow Route will not operate on Sunday, Jan. 20, but will instead run on Monday from noon until midnight.
All bus routes will resume regular service hours on Tuesday, Jan. 22. More information about all the bus routes, including maps and schedules, can be found here. 
Parking Options on Martin Luther King Jr. Day
On Monday, Jan. 21, due to the Martin Luther King Jr. Day holiday, parking areas will be on weekend control, meaning that all intermediate and core employee areas, with the exception of the E7 area (Complex Drive), will not be controlled for permits.
Attendants will not staff the South Limestone Garage (PS #5), the UK HealthCare Garage (PS #8) or the Kentucky Clinic Garage (PS #3), and all parking areas that are available to UK HealthCare staff on the weekends will be available as options for the Monday holiday. Please see the UK HealthCare parking policy for more details.