Martin Luther King Holiday Transit Changes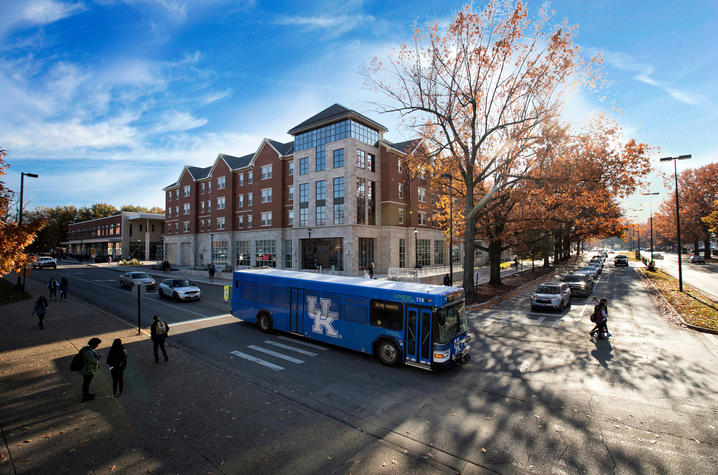 LEXINGTON, Ky. (Jan. 11, 2018) — Due to the Martin Luther King Jr. holiday, the Blue and White Routes (Lextran 14) and the Green Route Connector (Lextran 26) will not operate on Monday, Jan. 15. Additionally, the Pink Route (Kentucky Clinic Shuttle) and the Orange Route (UK HealthCare) will not run on Monday, Jan. 15.
The On-Demand Night Bus will operate on its regular schedule on Sunday, Jan. 14. In addition, University of Kentucky Transportation Services will be offering the On-Demand Bus on Monday, Jan. 15, from 7 p.m. until midnight.
All bus routes will resume regular service hours on Tuesday, Jan. 16. More information about all the bus routes, including maps and schedules, can be found at www.uky.edu/transportation/buses-and-shuttles_campus-shuttles.
As a reminder, all campus routes — as well as off-campus Lextran routes — are viewable in real-time on TransLoc Rider, UK's GPS-based bus locating system. TransLoc Rider can be accessed at https://uky.transloc.com and via the free TransLoc Rider Android and iPhone apps. Users should be sure to select both Lextran and the University of Kentucky under Current Transit Systems in order to include the Blue, White and Green Routes data on the app.
Parking Options on Martin Luther King Jr. Day
On Monday, Jan. 15, due to the Martin Luther King Jr. holiday, parking areas will be on weekend control, meaning that all intermediate and core employee areas, and core employee areas, with the exception of the E7 area (Sports Center Garage and Complex Drive), will not be controlled for permits.
Attendants will not staff the UK HealthCare Garage (PS #8) or the Kentucky Clinic Garage (PS #3), and all parking areas that are available to UK HealthCare staff on the weekends will be available as options for the Monday holiday. This includes, but is not limited to, the University Drive Garage (PS #1), the Rose Street Garage (PS #2) and all traditional employee surface lots and garages.